Here Is The Latest Update On Ousmane Dembele's Injury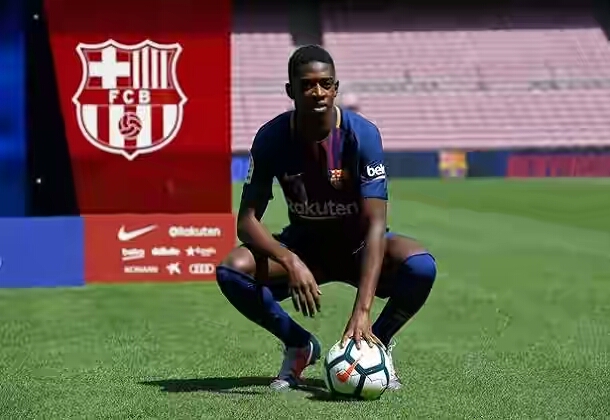 Barcelona forward Ousmane Dembele's hamstring injury has taken another twist according to Finnish surgeon Dr. Sakari Orava.
Dembele pulled up his hamstring and he is not expected to return to action until the New Year as against the original date of return.
The latest development means he will be out action throughout this year and he will miss the first leg of the La Liga scheduled for December 23rd,
The French striker joined the Camp Nou giant from Borussia Dortmund for a staggering fee of £138million over the summer.
And Dr Orava reckons the nature of the transfer explains why Dembele is already injured.
"I am in permanent contact with (Barcelona doctor) Dr. Pruna, who is in charge of sending me the reports that are applicable to Dembele and for now everything is correct," he said.
"He, like all young boys at his age, is very optimistic, but it is preferable to be cautious. Maybe it was a sin of youth not to say that he felt discomfort in that area beforehand.
"The pressure that he has been exposed to after his transfer to the club could also influence the injury."
When asked about the state of Dembele's rehabilitation, Dr. Orava added: "For the moment, the recovery of Dembele is going well."
Barcelona top the La Liga table with five points over second placed Sevilla and seven points ahead of arch- rivals Real Madrid.
Barcelona will make a trip to Wanda Metropolitano to face Atletico Madrid on Saturday.