News
Herdsmen Plans to Attack South, Middle Belt Next – MASSOB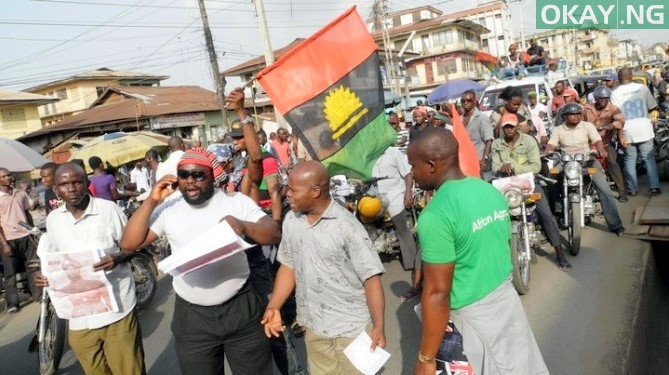 The Movement for the Actualization of the Sovereign State of Biafra (MASSOB) has called on southern states and the Middle Belt to be at alert over alleged herdsmen plans to invade major cities and communities in their areas.
In a statement by the groups National Director of Information, Edeson Samuel, MASSOB frowned at the killing of Benue people by herdsmen and added that the Federal Government should take charge by arresting and prosecuting the herdsmen.
The group said: "The Idoma, Tiv, Igala and all ethnic nationalities in Benue must understand that their destiny is in their hands.
"MASSOB is also calling on other states in the Middle Belt and the southern states to be vigilant because this group has perfected plans to attack major cities in these areas.
"Until the Middle Belt understands and solidly stand for their inalienable rights of political, cultural, religious and economic emancipation from Hausa/Fulani domination, their future generation will experience more devastation than this present onslaught."