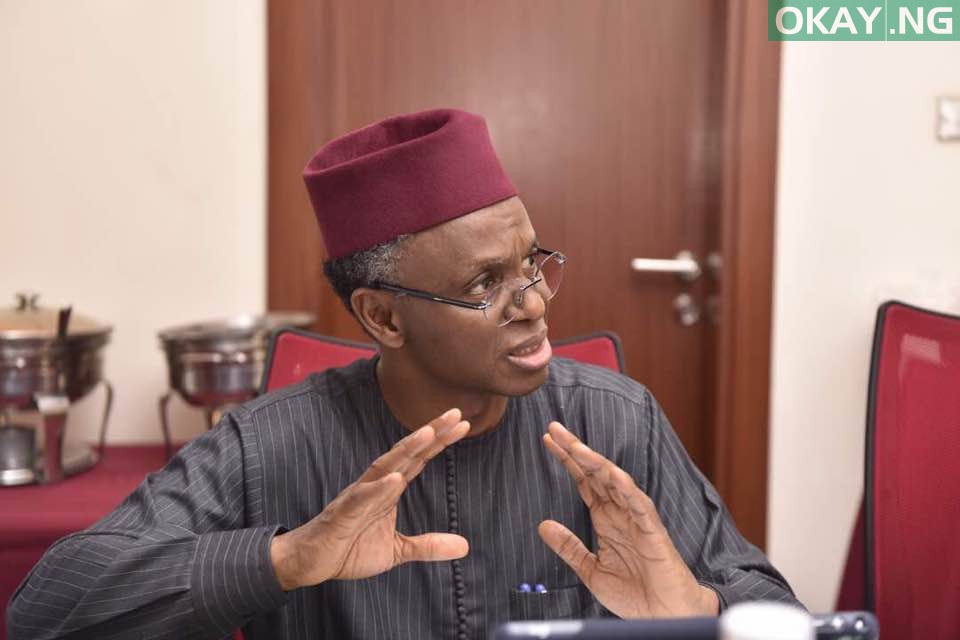 Governor Nasir El-Rufai of Kaduna State has insisted that he would not back the re-election of the lawmaker representing Kaduna Central in the National Assembly, Shehu Sani.
The governor made this known just two days after the lawmaker met President Muhammadu Buhari at Daura, Katsina State.
Speaking to stakeholders at Kaduna North Local Government Area, El-Rufai urged the people of the state to vote his aide, Uba Sani, for Kaduna Central.
He said: "In politics, it is impossible to hide your choice. Government officials have their choices but the government does not have a candidate. Whoever you selected, is the choice of God", Daily Nigerian quoted him as saying.
"But as you all know, I have my candidate here. You may recall that we voted for somebody named Shehu Sani in the last election. When he went to Abuja and drank Abuja water, he started misbehaving, abusing the president and this government and sabotaging the party.
"For this, I personally asked Uba Sani to contest against him. So Uba Sani is my candidate.
"As you all know, Shehu Sani is among the senators who denied Kaduna State access to loan. Since he has shown the people of Kaduna State this enmity, you must pay him back in his own coin at the primary election.
"I therefore, seek your favour in the primary election to support Uba Sani.
"We are surprised that Shehu Sani has not left the party. We thought he would commit political apostasy like others, but he remained in the party making efforts to correct his sins.
"We are waiting for him. As I have said, we have no grouse about him but his character. If he repents, we will listen to him. But if he refuses to secure that $350million loan for Kaduna State, we will not listen to him."