FirstBank, Nigeria's leading financial institution, has generously donated a state-of-the-art healthcare centre to the vibrant community of Lagos.
The modern facility, constructed in partnership with the Lagos State Government, was unveiled in a special ceremony held in Ije-Ododo Community, Iba Local Council Development Area (LCDA).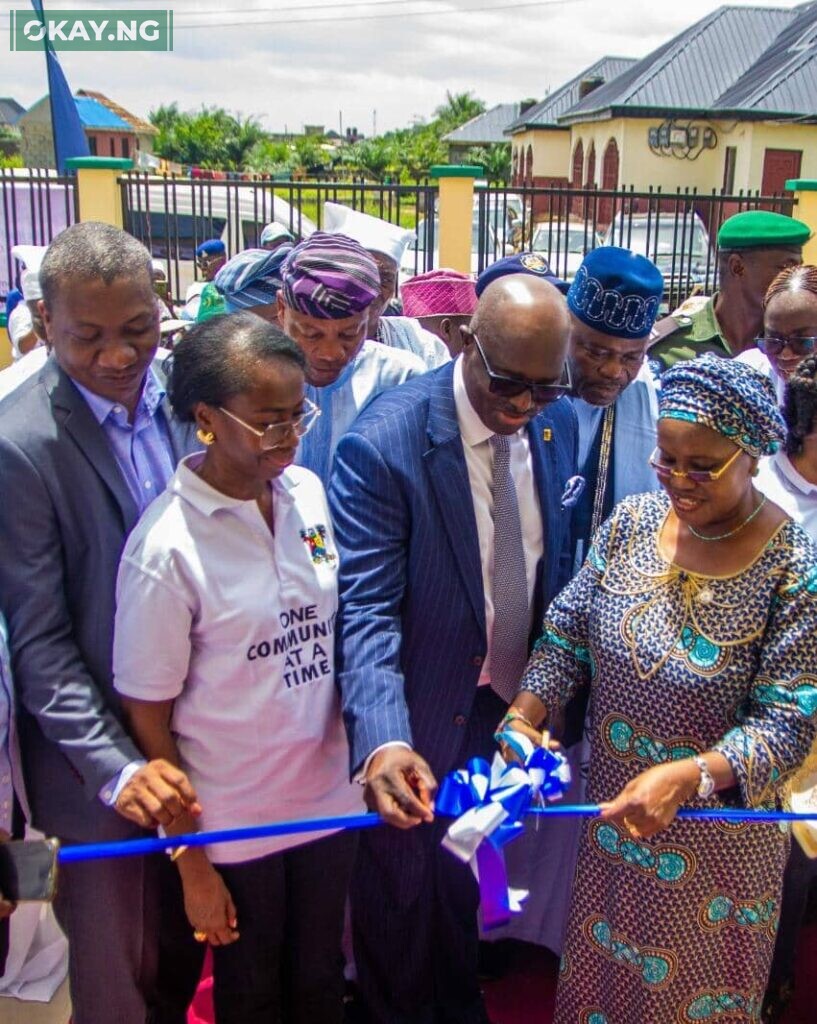 The primary healthcare centre, which has been under construction since 2021, was officially presented to the community amidst the presence of esteemed guests, including representatives from the Lagos State Government, the state Primary Health Care Board, community leaders, and traditional rulers of Iba, Ije-Ododo, and Ijagemo.
Expressing his satisfaction at the successful completion of the project, the Chief Executive Officer of FirstBank, Dr. Adesola Adeduntan, underscored the institution's commitment to making a positive impact on society.
He stated, "We are proud to donate this modern healthcare centre to the Lagos community. As a responsible corporate organization, our corporate social responsibility initiatives are focused on citizenship, impact management, strategic education, and the health and welfare of communities in Lagos State and beyond."
Dr. Adeduntan highlighted the significance of the primary healthcare centre, emphasizing its pivotal role in improving the health and well-being of residents.
He further added, "FirstBank believes that health is wealth, and through the completion and donation of this primary healthcare centre, we aim to contribute to a healthier and wealthier Ije-Ododo community."
The inauguration ceremony saw the presence of notable dignitaries, including Lagos State Governor, Babajide Olusola Sanwo-Olu, who commended FirstBank for their outstanding contribution to the healthcare sector. The governor acknowledged the importance of private-public partnerships in delivering essential services to communities, and he reiterated his administration's commitment to prioritize healthcare, especially in underserved areas.
The unveiling of the FirstBank donated healthcare centre not only signifies a major milestone for the Ije-Ododo Community but also highlights the bank's dedication to the welfare of Lagos residents.
With the newly established healthcare centre, thousands of individuals in Ije-Ododo and neighboring communities will gain access to comprehensive primary healthcare services, promoting a healthier and more prosperous community.
During the ceremony, the governor's representative, Mrs. Folashade Sherifat Jaji, emphasized the government's gratitude to FirstBank for their significant donation.
She also assured community members that the Lagos State Government would continue to invest resources in healthcare infrastructure, ensuring easy access to quality healthcare services for all citizens.