News
FG, Labour meet over pending issues on new minimum wage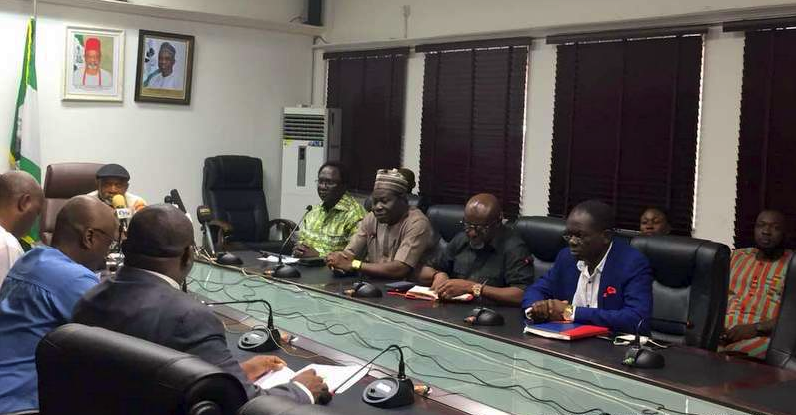 The Federal Government and the leadership of the organised labour on Wednesday, October 9, met over pending issues on the implementation of the new minimum wage.
Okay.ng had reported that the labour threatened to begin industrial action (strike) by October 16 if the FG fails to implementation of the new minimum wage.
During the meeting held at the Ministry of Labour on Wednesday, the labour insisted the government must hold a final meeting on October 15.
Charles Akpan, the Deputy Director, Press, and Public Relations, Ministry of Labour and Employment, in a statement on Wednesday disclosed that Ngige presided over the meeting on Wednesday.
He also noted that the government team met members of JNPSNC and organised labour separately.
The statement said in part: "It was resolved that each group would hold further meetings to sort out all outstanding disagreements before a high-level conclusive meeting to wrap up all discussions, paving the way for an equable implementation of the Consequential Adjustment of the Minimum Wage scheduled for Tuesday, October 15, 2019."