News
Cyril Ramaphosa sworn in as president of South Africa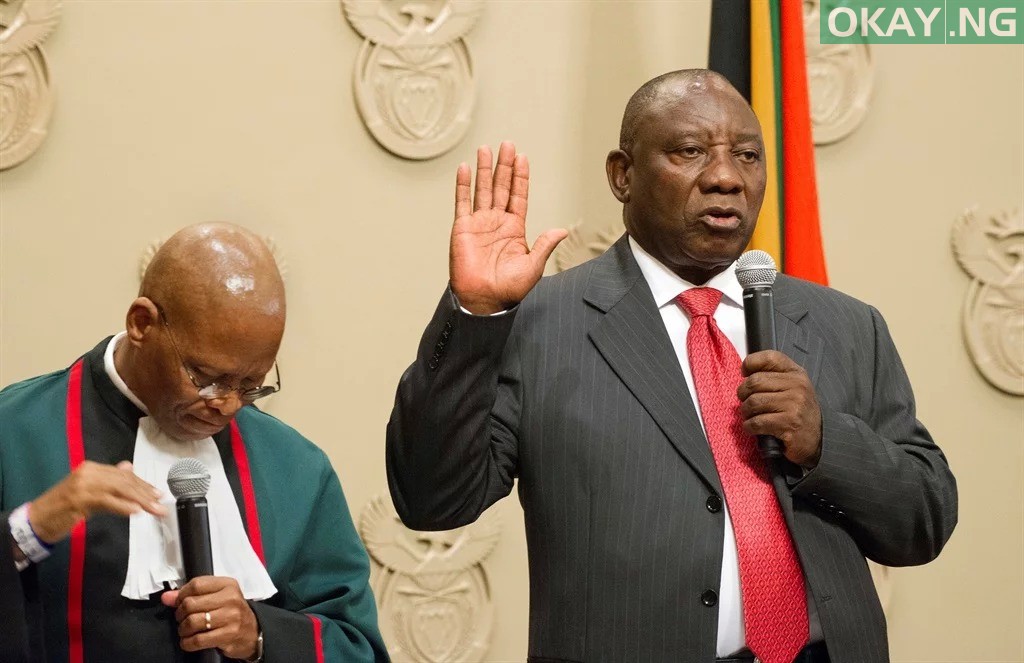 Cyril Ramaphosa has been sworn in as president of South Africa.
The 66-year-old leader was elected by the country's parliament after his African National Congress won legislative elections on May 8, winning 230 of the 400 seats.
The inauguration ceremony which happened a rugby stadium in Pretoria, saw foreign heads of state from more than 40 countries were among 36,000 people.
Vice President Yemi Osinbajo represented Nigeria at the event on Saturday.