Cristiano Ronaldo Named 2016 World's Highest-paid Sportsman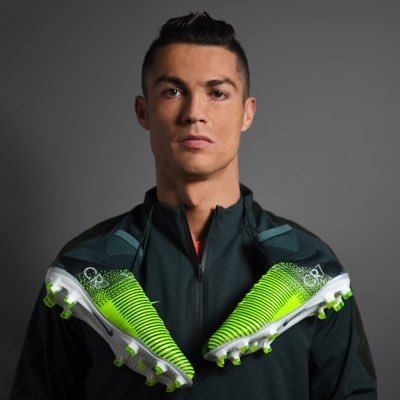 HIGHLIGHT
---
Good News for Real Madrid Fans as Cristiano Ronaldo is named World's Highest-earning Athlete in the World.

Cristiano Ronaldo
---
Real Madrid star Cristiano Ronaldo has been named the world's highest-earning athlete for the first time, becoming only the second individual from a team sport to lead the Forbes rankings since they began in 1990.
Ronaldo, who turns 32 on Sunday, climbed to the top of the list by earning $88 million in 2016, ahead of Barcelona's Lionel Messi in second place with $81m and NBA star LeBron James in third with $77m.
Introducing the research, Kurt Badenhausen of Forbes said that Portugal captain Ronaldo had overtaken boxer Floyd Mayweather and golfer Tiger Woods to become the first footballer ever to be named the highest earner across all global sport.
"With Mayweather hanging up his gloves and Woods hampered by injuries, there is an opening at the top. Filling the gap is the biggest star in the biggest sport on the planet," Badenhausen wrote.
"This year, soccer icon Cristiano Ronaldo is the world's highest-paid athlete, with earnings of $88m over the past 12 months from salary, bonuses and endorsements. Ronaldo is only the second team athlete after Michael Jordan to rank as the top-paid since Forbes began tracking athlete earnings in 1990."
According to Forbes, Ronaldo's total income rose marginally in 2016, up to $88m from $80m the year before. However, the retirement of boxers Mayweather ($300m in 2015) and Manny Pacquiao ($160m in 2015) helped him to take over at the head of the list.
Other footballers to appear towards the top of the rankings are Barcelona star Neymar in 21st place ($37.5m), Manchester United's Zlatan Ibrahimovic at 23 ($37.4m), Madrid's Gareth Bale at 25 ($35.9m) and Wayne Rooney of United at 49 ($26.1m).
When compiling the list Forbes tallied earnings including salaries, prize money and bonuses paid out between June 1, 2015, and June 1, 2016. They do not deduct for taxes or agents' fees and do not include investment income.
This means the research is based on the contract Ronaldo had during most of 2016, which was worth more than $50m-a-year in salary and bonuses, and not the new deal he signed last November which runs until 2021.
Badenhausen also pointed out that that his status as a "marketing juggernaut" earned him $32m off the pitch over the last 12 months.
"Ronaldo's Real Madrid contract is worth more than $50m-a-year in salary and bonus and runs through 2018," he wrote. "He triggered one of those seven-figure bonuses by leading Real to the Champions League title when he found the back of the net on the clinching penalty kick.
"The three-time FIFA Player of the Year is a marketing juggernaut earning $32m off the pitch by our count. He kicked off a contract extension with Nike last year worth $13m-a-year. Other Ronaldo endorsement partners include Tag Heuer, Herbalife, Pokerstars, Clear Shampoo and more. He has his own line of suits, cologne, shirts, shoes, underwear and hotels under construction."
Forbes maintains that a big part of Ronaldo's value to his commercial partners was his extensive social media presence, which generated $176m in media value for his various sponsors.
"Ronaldo's massive social media presence is a boon to marketers, encompassing 215 million followers across Facebook, Instagram and Twitter," Badenhausen wrote. "He posted 255 times on social media promoting a brand over the last year. Those posts generated $176m in media value, according to Hookit, which tracks sponsorship value in social and digital media."
Ronaldo's finances made less positive headlines in late 2016 when it emerged that he was under investigation by Spain's tax authorities, amid reports that at least €150m of his income had been routed through the British Virgin Islands tax haven, and claims that like Messi he could end up facing tax fraud charges in a Madrid court.