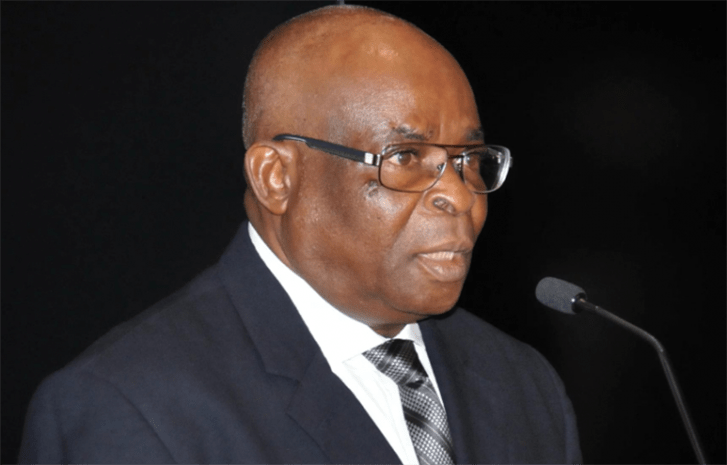 The Attorney General of the Federation (AGF) and Nigerian Financial Intelligence (NFI) has been restrained from freezing bank accounts belonging to Justice Walter Onnoghen, suspended Chief Justice of Nigeria (CJN).
A Federal High Court in Abuja through Justice Ijeoma Ojukwu, granted the order while ruling on a motion ex parte instituted by the Legal Defence and Assistance Project Ltd/GTE.
Okay Nigeria had reported last month that AGF wrote a letter to NFIU asking the unit to "restrict normal banking operations on certain accounts belonging to Onnoghen".
The AGF stated in the letter that the order was in line with Executive Order 06 on the preservation of assets connected with corruption.
However, this ruling said the AGF must obtain a court order before freezing the accounts.
The court ruling reads, "That the AGF shall obtain an order of court (ex parte) before freezing the accounts of Justice Onnoghen Walter Nkanu Samuel (in respect of exhibit 8) in compliance with the law if it was not obtained.
"That where it is shown that the order of court was obtained before the freezing of the accounts contained in Exhibit B, the freezing order shall remain valid."
The court adjourned the case till February 13 as the order should be served on the respondents pending the hearing of the motion notice.