Sport
Chelsea: Sarri shower praises on Ross Barkley ahead of Sunday's away game against Cardiff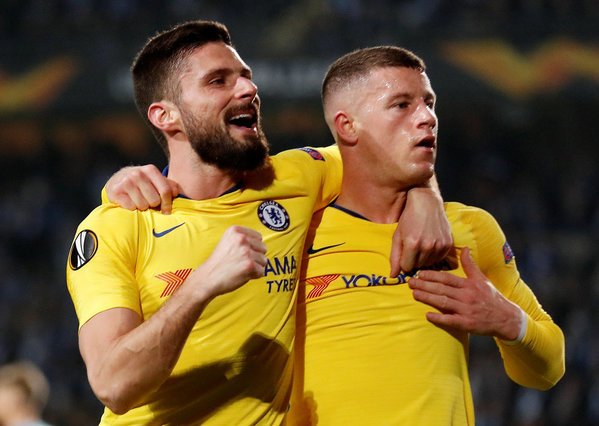 Chelsea manager, Maurizio Sarri has showered praises to Ross Barkley for his vast improvement this season.
In January 2018, Barkley joined Chelsea from Everton in a deal reported to be in the region of £15million.
The England midfielder had a hamstring injury before joining Chelsea but has improved a lot this season.
The 25-year-old has scored just three Premier League goals this season.
Speaking at a press conference ahead of Sunday's away game against Cardiff, Sarri said: "Ross improved a lot tactically and also physically. Last season he played only 200 minutes, so he needed to stay on the pitch.
"Fortunately now he is going very well with the leg and has improved a lot during the season. He is a very, very good player.
"He improved a lot in the defensive phase because, technically, he was and is a very good player.
"In the offensive phase, he's able to score seven or eight goals every season. But now he's a good player also in the defensive phase. He's not a defensive midfielder, of course, but he's good enough now and he is important in our midfield."