Bode George Faults Politicians Calling For Buhari's Resignation
George, who faulted the calls in Lagos, described them as wrong and inflammatory.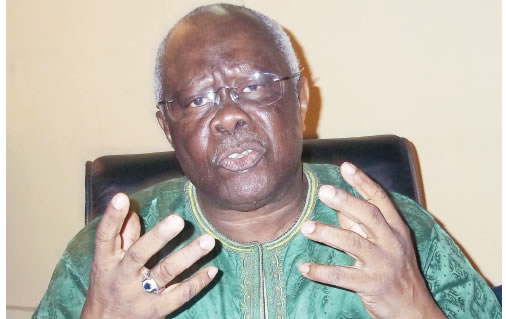 Bode George
Chieftain of the Peoploes Democractic Party (PDP), Chief Olabode George, has faulted politicians asking President Muhammadu Buhari to resign.
George, who faulted the calls in Lagos, described them as wrong and inflammatory.
According to the PDP big wig, it is inhumane of anyone to pressure the president to step down from office just because he was having some health challenges.
He further pointed out that it was only the president and his managers who can decide when he is incapacitated.
While accusing those making the calls as taking politics too far, Chief George said though he had always been in different camps with the president, he is always praying for his quick recovery, urging all Nigerians, irrespective of political allegiance, to do the same.
"You see, I don't support the call by some people that the president should resign because of his health.
"Even though I have always been on different camps with the president, I do not think it is right for anybody to have evil thoughts towards him.
"He is ill and we can only wish him good health and pray for him; calling him to resign because of this is getting beyond politics. He is a human being and only God knows the appointed time for everyone.
"The holy book says we should always pray for people in authority; I think the president deserves everyone's prayers, not comments that could even outrage some people and create unnecessary tension," he said.
He added that the predilection of some people to make inflammatory comments along ethnic and religious sentiments would escalate the tension in the land.
---

Receive Alerts on: Whatsapp: +2348139009126 (WhatsApp Only), Twitter: @OkayNigeria.