News
Atiku wishes Obasanjo happy birthday as he turns 82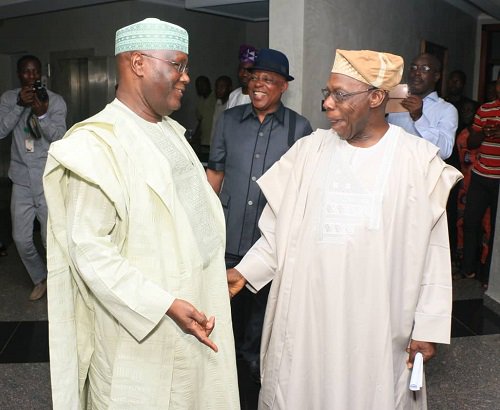 Atiku Abubakar, former vice president of Nigeria, has wished his former boss, Olesegun Obasanjo, a happy birthday as he turns 82.
Obasanjo who served twice as president of Nigeria marks his birthday today, March 5th.
Atiku, however, took to his social media pages to share a photo of him and his former boss with a caption:
A very happy 82nd birthday to you, Chief Olusegun Obasanjo. No living Nigerian has given as much to Nigeria in peacetime and in war as you have. May almighty God grant you many more years in good health and continued service to Nigeria and the world at large. -AA‬
Okay Nigeria reported that Obasanjo who had rift with Atiku back then forgave him and endorsed him for president in the 2019 elections.