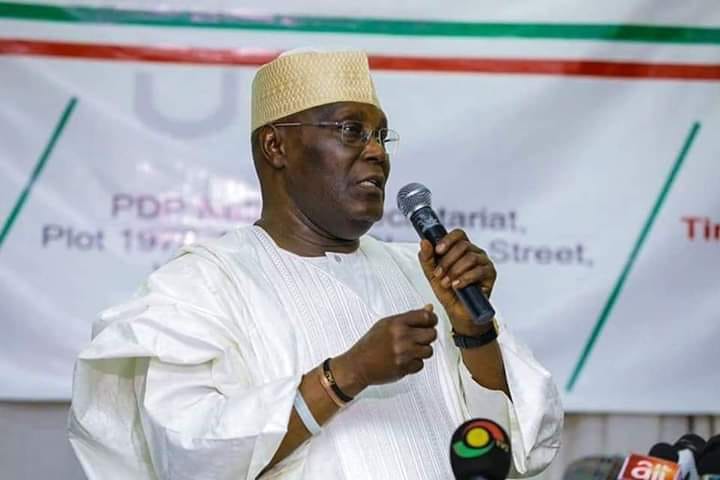 Atiku Abubakar, the presidential candidate of Peoples Democratic Party (PDP), has refuted reports claiming he paid $30,000 to a lobbyist to displace President Muhammdu Buhari as President.
Okay Nigeria had reported in April that INEC declared Muhammadu Buhari of the All Progressive Congress as winner of the 2019 Presidential election after securing the highest votes.
However, Atiku has refused to accept defeat and headed to court to allegedly re-claim his mandate.
According to reports flying around the internet, Atiku paid $30,000 to Bruce Fein, former Justice Department official and his firm, Fein & DelValle PLLC, on March 24.
The lobbyist and his firm were allegedly meant to encourage US Congress and executive not to recognise Buhari as Nigerian president until all legal cases challenging his victory were concluded.
Paul Ibe, Atiku's Spokesman, in statement on Wednesday, accused the ruling All Progressives Congress (APC) of sponsoring the report.
The statement reads, "Since Atiku resisted pressure not to go to court, the APC has been behaving like a cat on hot bricks because the outcome of the 2019 elections have exposed and shattered the facade of their dubious integrity.
"The APC are behaving nervously like a thief living under the fear of being exposed and shamed; they are now using fake news against Atiku instead of focusing on defending themselves in court."
It concluded that "no amount of diversionary propaganda and fake news campaign by APC will stop Atiku Abubakar from continuing the court action he started to reclaim the stolen mandate."