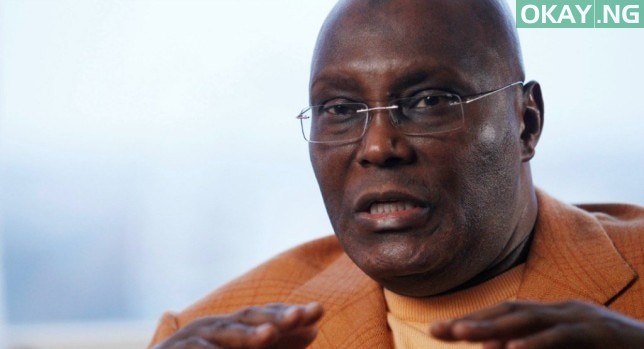 Atiku Abubakar, former vice president of Nigeria and presidential candidate of the People's Democratic Party (PDP), has cried out over the continued detention of his lawyer and son-in-law.
Okay Nigeria had reported that the EFCC arrested Uyi Giwa-Osagie, lawyer of Atiku Abubakar, for alleged money laundry in February and Babalele Abdullahi, the son-in-law of the former vice president was arrested over the weekend.
However, Atiku took to his Tweet handle to raise alarm over the continued detention of his close allies.
He tweeted:
My son in law and lawyer have been detained, one for 3 weeks and the other recently. They are paying the price for supporting me. I urge those now persecuting them to remember that a government's mandate is to pursue peace and justice for all, and not just those who support them.
My son in law and lawyer have been detained, one for 3 weeks and the other recently. They are paying the price for supporting me. I urge those now persecuting them to remember that a government's mandate is to pursue peace and justice for all, and not just those who support them.

— Atiku Abubakar (@atiku) March 4, 2019