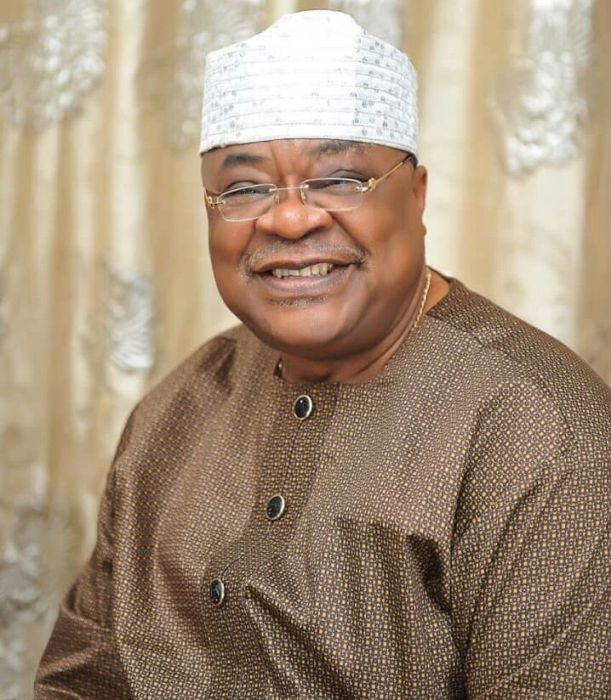 The Action Democratic Party (ADP) leadership has called on Otunba Adebayo Alao-Akala, the governorship candidate of the party, not to dump his ticket to rejoin the All Progressives Congress (APC).
The party leadership said its too late for him to make decisions like this even without proper informing them of his move.
Okay Nigeria had earlier reported that Alao-Akala met with Ahmed Bola Tinubu to return to the All Progressives Congress (APC) and support its governorship in the forthcoming governorship election on March 9.
However, Alao-Akala declared his support for the APC candidate in a statement made available to newsmen during the weekend.
Reacting to the move, the ADP leadership said Alao-Akala remains its governorship candidate.
The statement reads: "Our attention has been drawn to the statement by Otunba Alao-Akala to the effect that he has withdrawn his candidacy from the gubernatorial election in Oyo State scheduled for next week. The ADP wishes to make the following clarifications after consultations at all levels of the party's leadership:
"We have not been formally informed by Otunba Alao-Akala of his decision to withdraw from the gubernatorial race.
"The gubernatorial ticket belongs to the party and not the candidate.
"The legal department of our party is fully informed and appropriate legal advice is being awaited. The ADP, therefore, remains in the gubernatorial election, moreso when the window of substitution of candidates has closed.
"We call on our teeming members and supporters of the ADP to troop out on March 9, 2019 and vote for the ADP in the gubernatorial and House of Assembly elections.
"The ADP wishes to also state that it is not in alliance with the APC in Oyo State.
"We have campaigned on the strength of our positioning as the credible alternative to the ruling APC in Oyo State. It will, therefore, be ridiculous to turn around at the 11th hour and embrace what we have used the lifetime of the ADP to condemn.
"The ADP is, however, in talks with other opposition parties in Oyo State to give the people of Oyo State a new breath of life. We shall duly inform party members and the public at large of this initiative at the fullest of time."