News
Army Arrest Suspected Herdsmen Planning Attack On Benue Community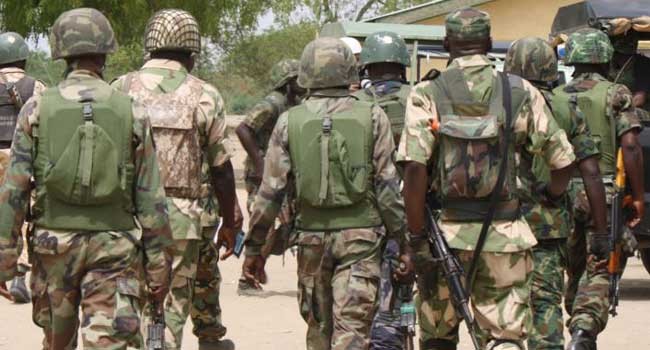 The military in Makurdi, Benue State, said on Thursday that it had apprehended two suspected Fulani militia who were planning on attacking Gov. Samuel Ortom's fish farm and other villages in Guma Local Government Area of the state.
According to a statement issued on Thursday by the Assistant Director, Army Public Relations 707 Special Force Brigade, Nigeria Army, Major Olabisi Ayeni, the suspects were arrested on Tuesday while the troops were on a routine patrol along Gbamjiba- Iyiodeh road in Guma Local Government Area.
"The militia who were suspected to be converging, possibly for an attack on Governor Ortom's fish farm and other innocent citizens were about to be approached for questioning when they opened fire on the troops who later engaged them.
"The violent herdsmen who also fought back was at the same time trying to withdraw.
"The Special Forces Operators intensified their pursuit and succeeded in arresting two of them while others fled in disarray.
"The herdsmen had since been handed over to the police," the military spokesman said.