News
Aisha Buhari Accepts Appointment As UNAIDS Special Ambassador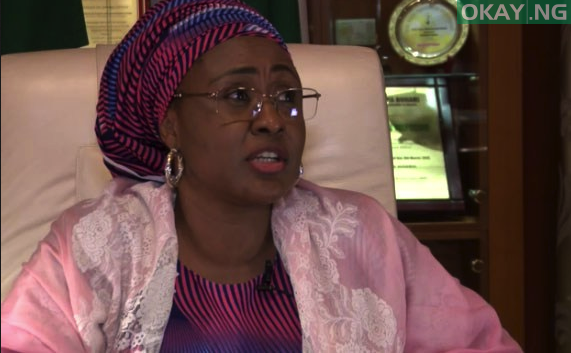 Wife of the President, Aisha Buhari has accepted her appointment as the UNAIDS Special Ambassador for the Elimination of Mother-to-Child Transmission of HIV and Promotion of Treatment for Children living with HIV in Nigeria.
She was appointed to the post on March 17.
This was disclosed by Michel Sidibé, UNAIDS executive director, in a statement issued by the Joint UN Programme on HIV and AIDS (UNAIDS) on Monday in Abuja.
He said, "I am privileged to announce Aisha Buhari's acceptance of the appointment as UNAIDS Special Ambassador for Nigeria.
"The trust and respect that she commands in the country will help us to quicken the pace of stopping new HIV infections among children as well as ensuring treatment for all children living with HIV."
The new role, which would last for a year, would entail advocation for better access to antenatal care services and HIV testing for all pregnant women.
The statement also quoted Buhari as saying "It is with a great sense of responsibility and humility that I accept the honour to serve as a UNAIDS Special Ambassador.
"I am looking forward to using my voice to help ensure that no child is born with HIV in Nigeria by 2020."