News
9th Senate: Lawan inaugurates standing committees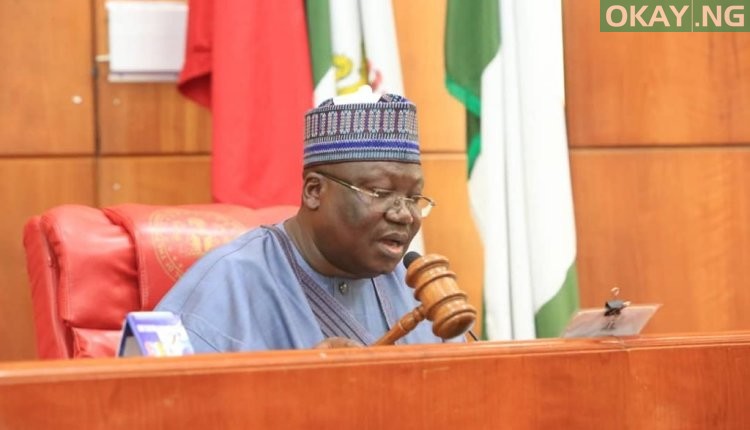 Senate President, Ahmed Lawan, has inaugurated standing committees of the Ninth Senate.
The president of the Senate read out the list of members of the committees during plenary on Tuesday.
Okay.ng had reported in July, Lawan announced the committees, the chairmen alongside their deputies.
Speaking at the inauguration, Lawan urged committees to cooperation in working to tackle some challenges in the country.
He said: "Our country is facing the challenges of insecurity, while our largely youthful population is affected by unemployment, among other problems. Fortunately, we are also blessed with abundant agricultural land.
"We are similarly endowed with abundant solid minerals in all parts of our country. The oil and gas resources have remained our major source of revenue. Our challenges can be appropriately addressed with our rich endowments. What we require therefore is the strategic deployment of those resources.
"We can plan and use our agricultural potentials to achieve not only national food security but also process for exports. Again, our solid minerals sector is largely untapped and we can exploit those resources through the right policies and supportive legislations."