Sport
2019 CopaAmerica: Brazil qualify for semi-final after defeating Paraguay 4-3 on penalties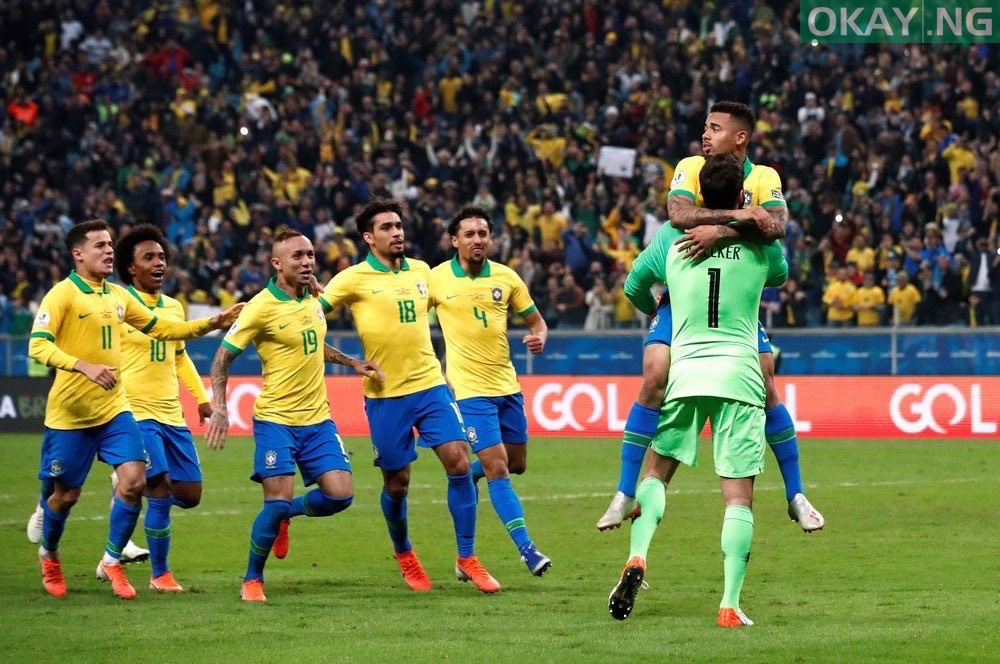 Brazil has qualified to the semi-final of the ongoing 2019 Copa America after beating Paraguay 4-3 on penalties.
They both team played out a goalless draw in regulation and extra time.
However, Willian, Marquinhos and Philippe Coutinho scored their penalty spot kick for Brazil.
While, Miguel Almiron, Bruno Valdez and Rodrigo Rojas netted for Paraguay.
Manchester City striker, Gabriel Jesus scored the decisive spot kick for the host country after Gustavo Gomez and Derlis Gonzalez missed for Paraguay.
Liverpool forward Roberto Firmino also blasted his spot kick off target.