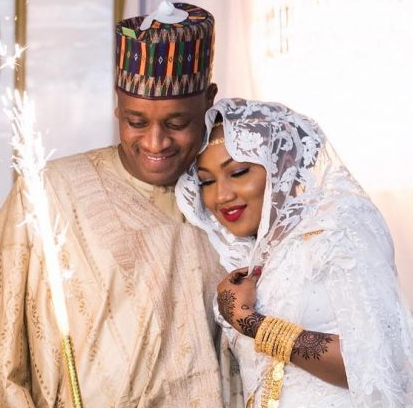 Daughter of President Muhammadu Buhari, Zahra Buhari-Indimi has been delivered of a bouncing baby boy in Madrid, Spain, according to family sources.
Okay Nigeria learnt that Zahra and her husband Ahmed Indimi welcomed the baby in the early hours of Monday, June 9.
Family sources claim the news has evoked happiness in the homes of the President and his oil mogul in-law Mohammed Indimi.
Zahra tied the knot with Ahmed in December 2016.
The couple are reportedly in Spain with their new bundle of joy and are yet to confirm the development.