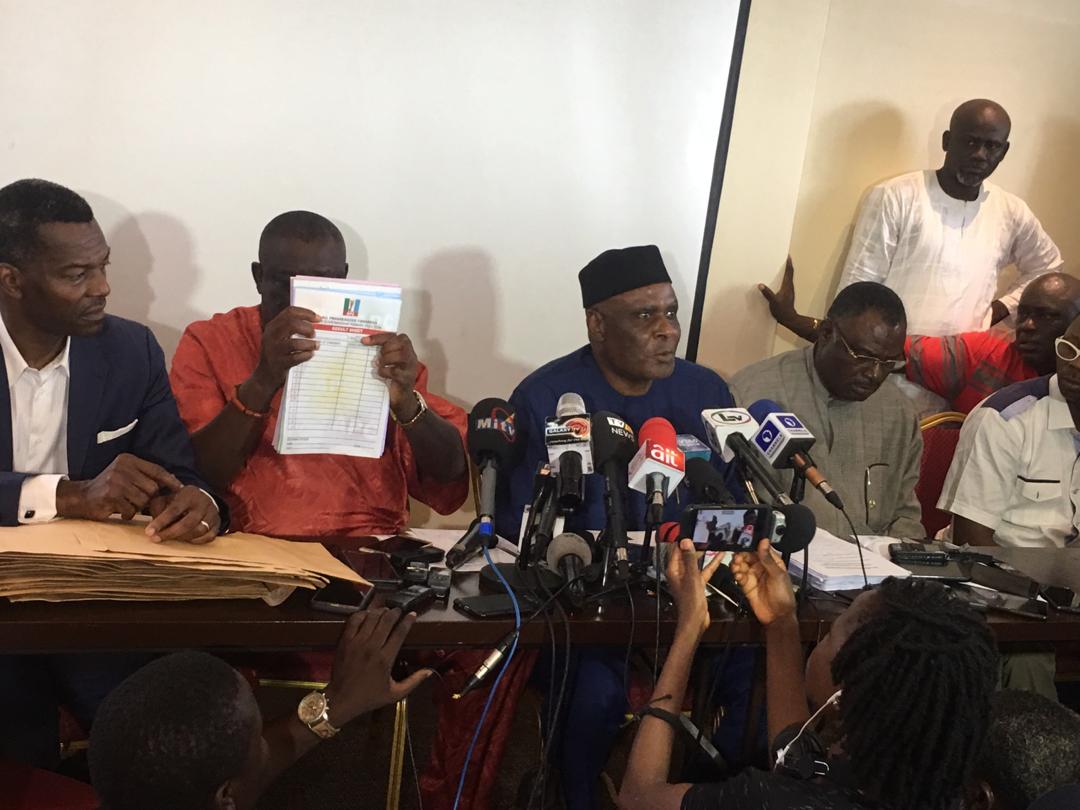 Chairman of the APC Primary Election Committee, Clement Ebiri, has revealed why the National Working Committee (NWC) of the APC postponed the Lagos state governorship primary election.
Recall earlier, okay.ng reported that the APC NWC panel has dissociated itself from the election exercise that took place in some areas of Lagos.
The chairman of the committee said they have the list of the party agents of one of the aspirants in the race late.
He added that all materials meant for the election were still in their custody, hence election could not have held.
"We reached out to the party executives to submit list that would be utilised for the purpose of posting officials to supervise the elections. That list only arrived about an hour ago and so anything that was done without the list that we wanted … because we wanted harmony, so we waited for them. We waited for about 10 hours without getting anything," he said.
"There is no way we could have gone ahead to do anything. It is only fair that if you don't see one party you wait and that is what has brought us to this point.
"We gave them (party executive) an appointment and at the meeting we all discussed some of these modalities and asked them to bring the names of these agents so that we could use for this exercise but we received from a party just an hour ago," he said.
okay.ng reported that the exercise was postponed indefinitely by the Party's National Working Committee (NWC).
Read More News HERE