2019 Elections
Why INEC declared Kano governorship election inconclusive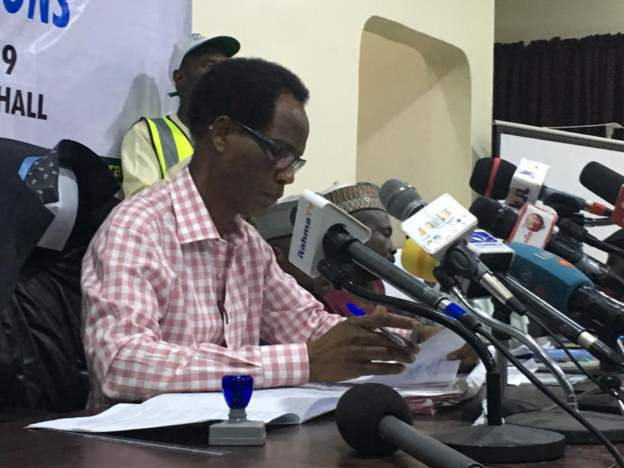 Prof. Bibi Shehu, Collation Officer for the Governorship election in Kano state, during the announcement of results on Monday revealed why the election was declared inconclusive.
He said the declaration of the election as inconclusive was according to the section 26 of the INEC act that said if the number of cancelation of votes cast is beyond the margin between the winner and the looser.
He explained that the winner of the election, the People's Democratic Party (PDP) has defeated the APC candidate with 26,000 votes, while the votes canceled is 128,572 votes.
PDP candidate scored 1,014,474, leading the APC candidate who scored 987,819 votes, adding that 2,155,128 was recorded as Valid and 49,761 votes were rejected.
The Collation Officer said that the total registered voters in the state is 5,249, 989, while the total accredited votes was 2,211,528 and the total votes cast were 2,184,889 votes.  Read More HERE