Why i married Regina Daniels, Ned Nwoko reveals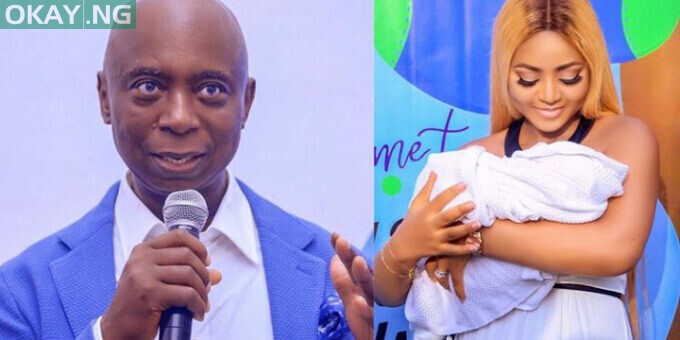 Nigerian businessman, Ned Nwoko has disclosed reasons he decided to marry actress, Regina Daniels.
Ned made this revelation at the naming ceremony of their son, Munir Neji Ned, who is his first child with Regina.
According to him, he married Regina because she was from his home town and also decent.
The philanthropist also disclosed that he married the actress as a virgin like all of his wives.
He said: "I liked her when I saw her (Regina Daniels), especially when I found out that she was from that place.
"I had always wanted to have somebody (a wife) from my side. We were introduced to each other and one thing led to another.
"That was when I found out she is a very decent girl. I have always said that I wouldn't marry anybody who isn't a virgin and that is very important to me.
"When I found out that she was a virgin, it reinforced my decision to marry her. I married all my wives as virgins."