Why I Joined APC – Ken Nnamani
Former Senate President, Ken Nnamani, has disclosed that he joined the All Progressives Congress, APC, because the party is incumbent. Nnamani spoke even as the former governor of old Anambra State, Senator Jim Nwobodo, said he has no apology joining the APC. Nnamani and Nwobodo spoke, yesterday, at their country home, Amaechi Awkunawu, when they formerly registered as members of the APC.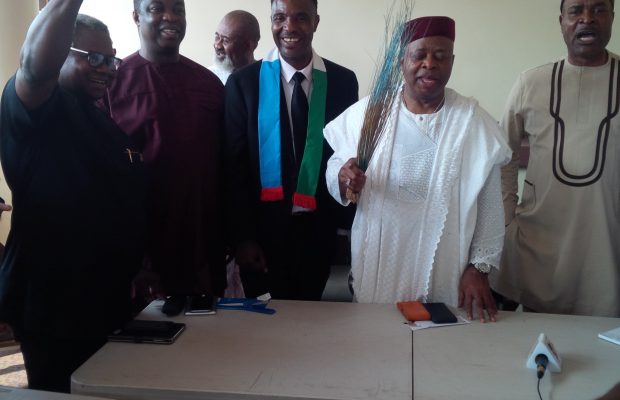 Nnamani said APC is not yet the best of  a political party and requires some "panel beating" but insisted that it is the best for him, at least for now. Senator Nwobodo in his account  said APC cannot be complete without the prominence of the South-East, noting that Nigeria is a tripod and the South-East is one of the three legs. He said: "The problem with Nigeria is that people did things with impunity.
Though it may look difficult to be in APC in Igboland but I know what to tell my people because I have never disappointed them. I never got appointment from PDP even as a founder. Looters came and drove all of us away. "I belonged to a party that brought about the death of Savanna Bank but things will change for good. I have no regret joining  APC because all my progressive friends are there."