Why APC May Lose Presidency to PDP In 2019 – Prof. Itse Sagay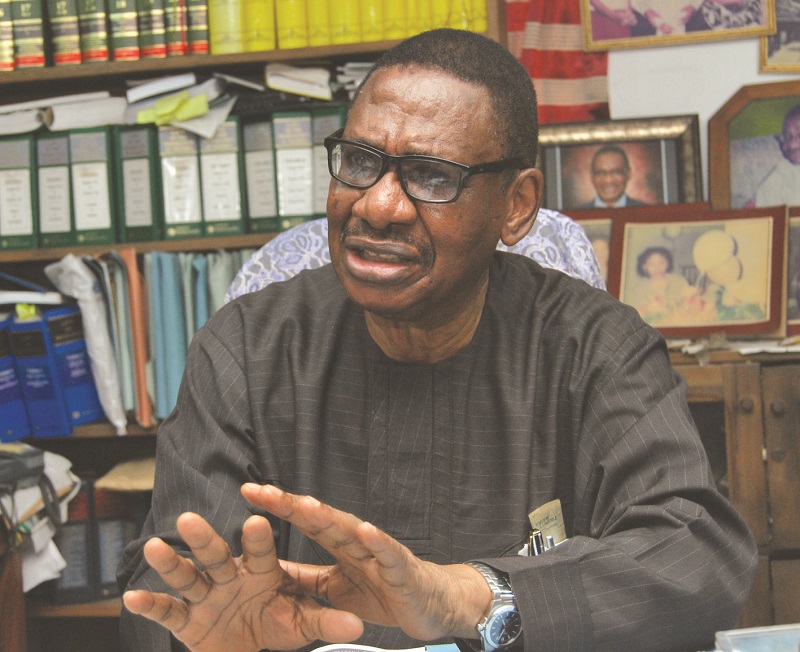 Chairman of the Presidential Advisory Committee Against Corruption, Itse Sagay, has urged the ruling All Progressives Congress to adopt indirect primaries for the 2019 elections.
State governors under the party are rooting for indirect primaries in their states, with the national leadership of the party gunning for direct primaries.
However, Sagay has said if the party did not yield to the demands of the governors, it may have issues that would make it lose to the Peoples Democratic Party in 2019.
"I will urge the party to think of the consequences. In this case, I will advise the party to acquiesce to their demands for indirect primaries rather than direct primaries," he told Daily Independent.

"We need to be pragmatic on this issue and, also, they have to think of the future. If they do anything now and go against the government or the party, it will not bode well at all. So, we have to be pragmatic about these things.

"If there is such a threat and they are likely to carry it out, I will advise the party to accept indirect primaries rather than direct primaries.

"The election is around the corner. If they don't listen to the governors' demands, the consequences are that the party may lose power.

"If we stick to principles and you lose power, you are out of power and all the indiscipline and mis-governance we experienced under the PDP will come and haunt us. So, I believe the party should concede to them."