What Buhari said over Insecurity, new cabinet on arrival from UK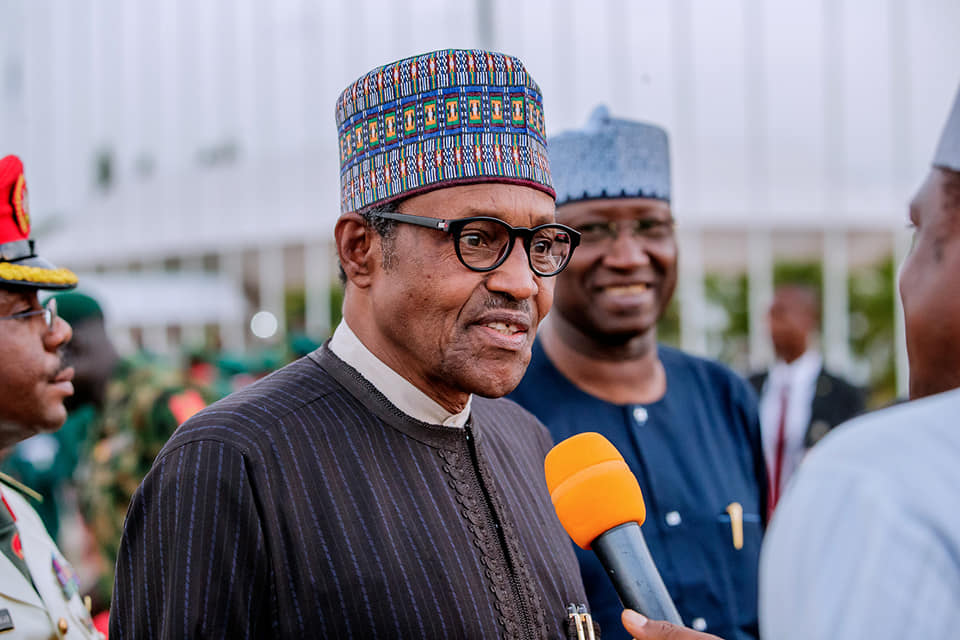 President Muhammadu Buhari returned to Nigeria after a 10-day private visit to the United Kingdom.
Okay Nigeria gathered that the upon arrival was received by his aides at Nnamdi Azikiwe International Airport, Abuja.
Speaking to NTA correspondent on his arrival at the Airport, Buhari hoped that Nigerians would allow him to settle down and set up his cabinet.
He then further appealed to Nigerians to allow him settle down to do the work he was elected to do.
When asked people expected to part his cabinet and whether he would have and whether there would be an expanded cabinet, he simply replied "I won't tell you."
Buhari was then asked if it was true if he travelled out of the country to prepare his cabinet list, he said, "I didn't discus it with anybody so I don't know how they got the information."
Lastly, the president was asked on plans to combat security challenges in the country, Buhari replied, "I have just seen the IGP (Inspector General of Police), he is losing weight so I think he is working hard".