News
We'll Deliver Lagos for Buhari in 2019 – Ambode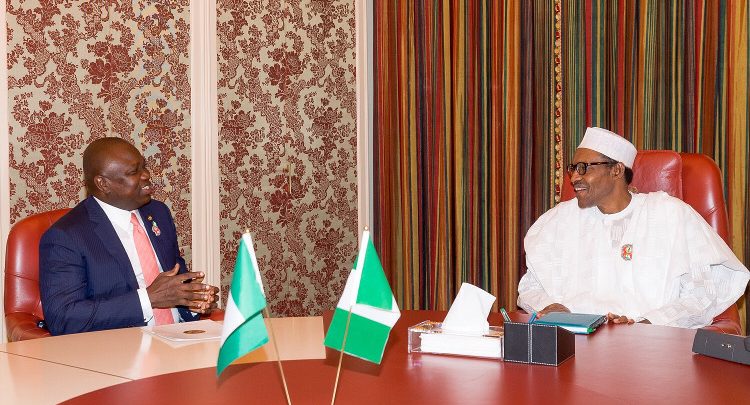 Governor Akinwunmi Ambode of Lagos State has vowed to "deliver" the State to President Muhammadu Buhari during the 2019 elections.
Ambode made the pledge while lauding National Leader of the All Progressives Congress (APC) Bola Tinubu for starting direct primaries in the party.
The Governor spoke on Tuesday during a stakeholders' and consultative meeting of APC chieftains held in Lagos.
"People may not understand what is going on but we are giving power to the people and it is starting from APC," he said.
"So, we want to collectively say a big thank you to Asiwaju for championing this silent revolution and it is simple; what we are saying is that if we know that Lagos State is truly controlled by APC, we would champion a revolution that has never been witnessed before in this country.
"That means each member of our great party will now determine who emerges the President of this country and by so doing we will make a statement that Lagos State has the votes and Lagos State has the numbers to make things happen in this country."
He added that "By the time we count ourselves; by the time we count all the members of the APC in Lagos State, other parties will understand where APC is going and that is the assignment for all of us.
"Each member will get a minimum of 100 new members and by the time we do our count, we should be so sure that that is what should happen in other States.
"We will deliver the next general presidential election to Muhammadu Buhari by the grace of God."