We Have No Plan to Disrupt Anambra Governorship Election – IPOB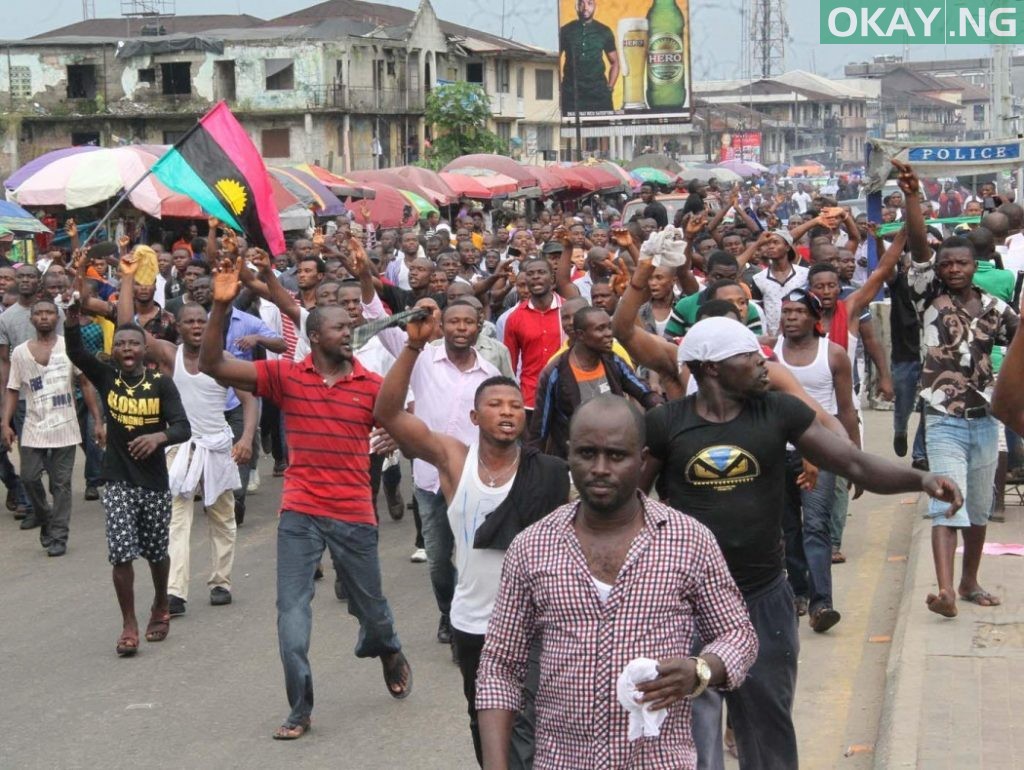 The Indigenous People of Biafra (IPOB) on Sunday denied the allegation that the group planned to disrupt the November 18 Anambra governorship election.
The group's Media and Publicity Secretary, Emma Powerful, in a statement, said members were only asked to boycott the election, not disrupt it.
He claimed that some South-East leaders are the ones spreading the idea of disruption just to discredit IPOB.
The statement reads in part, "The leadership and entire members of the Indigenous People of Biafra worldwide, led by Mazi Nnamdi Kanu, wish to state for the purpose of clarity that we are boycotting the Anambra governorship election, which is a form of civil disobedience.
"The rumour that IPOB intend to disrupt the polls on Saturday as peddled by politicians, Nnia Nwodo-led Ohanaeze Ndigbo and the Independent National Electoral Commission, is not only baseless but also completely unfounded.
"We insist on total boycott of all election because voting in Anambra or any other elections in Nigeria is an exercise in futility since Aso Rock has already decided who it wants to be sworn in as governor of the state.
"Risking one's life to go and vote on Saturday, with trigger-happy Hausa/Fulani soldiers looking for a Biafran to kill, is a risky adventure not worth undertaking by any sane person."
The group also claimed to have uncovered plots to import voters from other states in the South-East to rig the Anambra poll.
Powerful added, "Anambra people must know that the same politicians asking us to go and vote were the same people that conspired with Aso Rock cabal to bring death to our land through the Operation Python Dance II.
"Ohanaeze Ndigbo and these same Igbo politicians asking us to vote on Saturday have never condemned Fulani herdsmen killing our people on regular basis, but they quickly rushed to label their own people terrorists.
"No sane person should listen to them because they have come to do the bidding of their Arewa masters. The blood of over 90 Biafran youths, including the 28 people killed at Nnamdi Kanu's residence, is upon the heads of these charlatans. Anybody listening to them is making the mistake of his life.
"We hereby warn all commercial vehicle operators to please stay away from Anambra State, starting from the evening of November 17, because any vehicle seen will be regarded as hostile and working to subvert the will of the people.
"Therefore, we advise everybody to stay indoors on that fateful day in Anambra State and to desist from driving through the state from 5pm on Friday, November 17 to 6pm on Saturday the 18th."