MTV Base's VJ Ehiz, called out the Nigerian Immigration Service over the rude manner their staff attend to Nigerians who come to their office to renew their passport.
The VJ who is known for his signature dreads narrated how his his passport renewal was delayed because of his dreadlocks.
He further revealed that the lady he met at the office didn't process his details after 5 working days and he got his passport after 2 weeks.
Check out his narration on Instagram-Story below;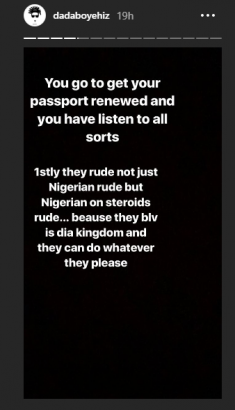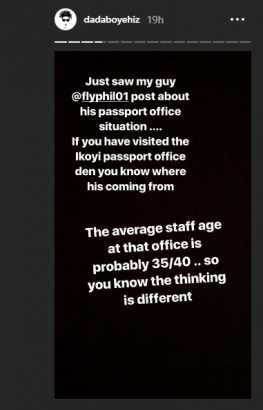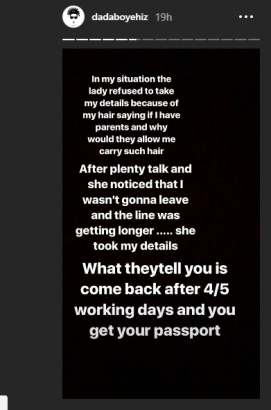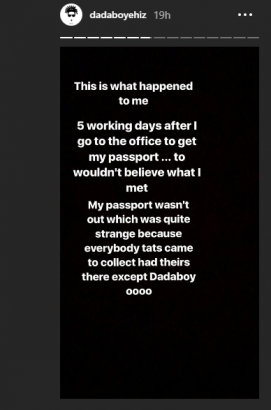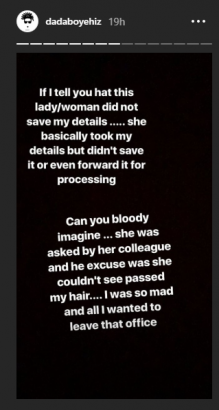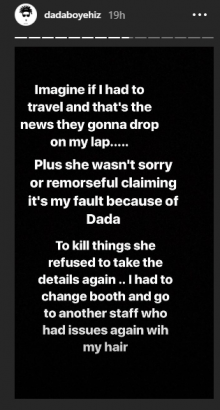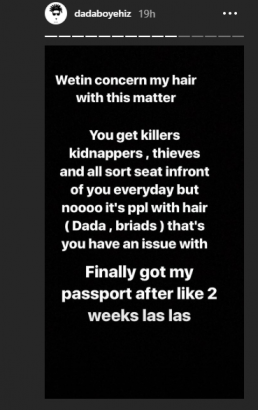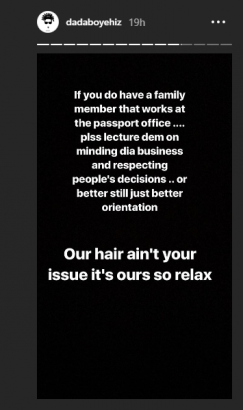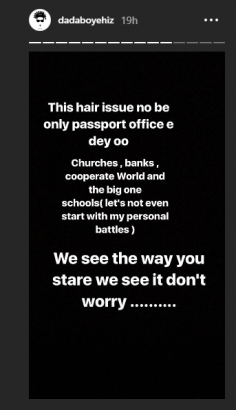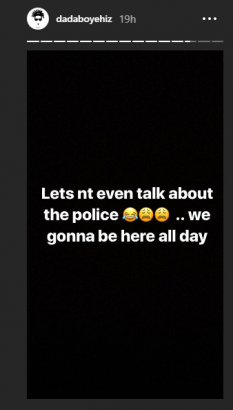 Read More Latest News and Updates
HERE
Get free jobs and make dollars with bigger companies - APPLY
HERE
---
Follow us on Twitter:
@OkayNigeria
.