VIDEO: Migos & Marshmello – Danger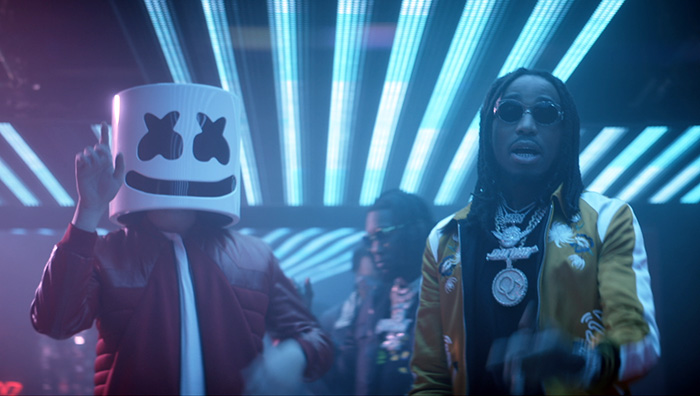 Download Migo's new video titled "Danger" with Marshmello.
---
Migos join forces with Marshmello for a brand new video for "Danger" off the upcoming Bright soundtrack.
Quavo, Takeoff, and Offset hit the strip club in a scene straight out of the blockbuster film starring Will Smith and Joel Edgerton.
In between popping bottles and holding stacks of cash, the Grammy-nominated trio plays it cool while gunfire erupts in the club. Scenes from David Ayer's fantasy crime film are interspersed throughout.
Enjoy!