VIDEO: British Airways Flight Attendant Makes Racist Comments About Nigerians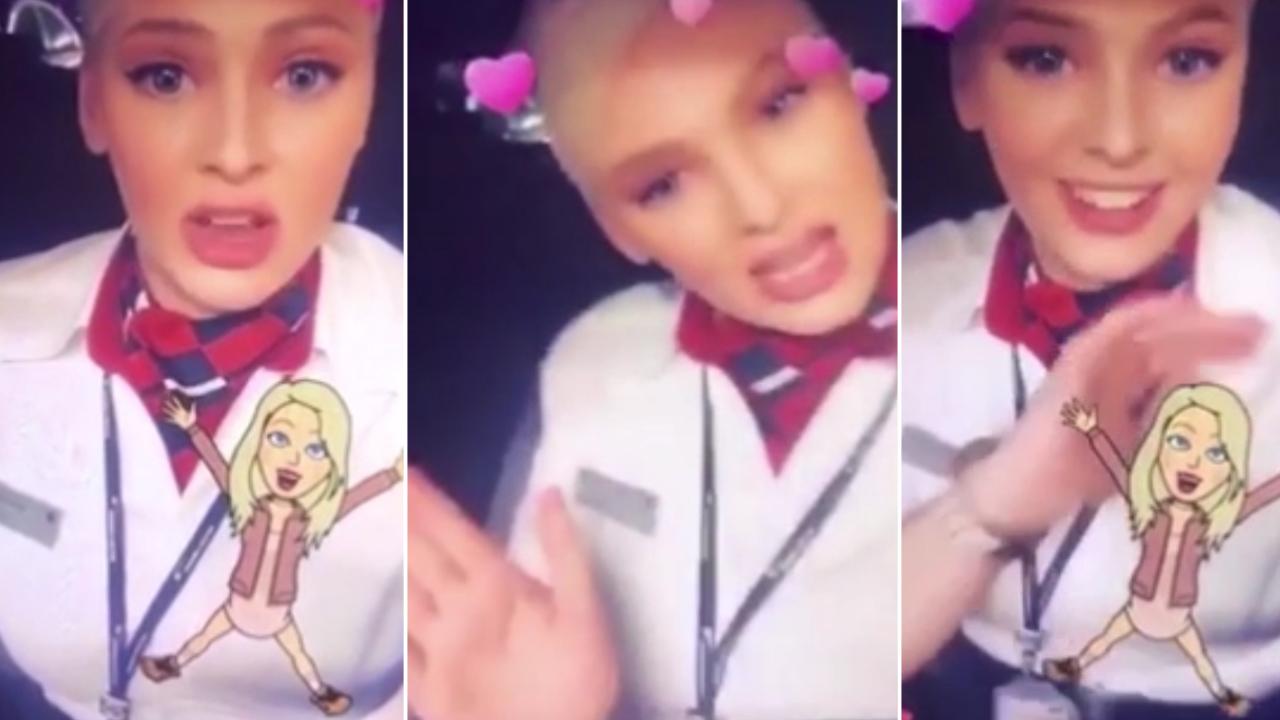 British Airways is launching an investigation into a flight attendant who filmed a video of herself making racist comments about Nigerians.
The woman recorded herself in her car while she was wearing her British Airways flight attendant uniform in preparation for her flight from London Heathrow to Abuja on Friday night. She posted the one-minute video on Snapchat, causing members of the British Airways cabin crew to be "very concerned."
In the video, she said : "All the Nigerians are gonna be there like 'gimme Coca Cola, gimme me beef, why you have no beef left? I want beef. And I'm just gonna be there like, 'Sorry sir, we ran out of beef.
"All the Nigerians are going to be asking for f**king upgrades because their b**s are in their way. Big d***s like this swinging from side to side,"she said.
It was gathered that a shocked crew member reported the video to UK Media, the Daily Mail.
The airline has therefore announced that it would launch an investigation into the matter.
"We expect the utmost professionalism from our staff when they are representing British Airways. We are investigating this video," it said.
See Video Below: