News
Unwavering Support Gave Markafi Victory at Supreme Court – Fayose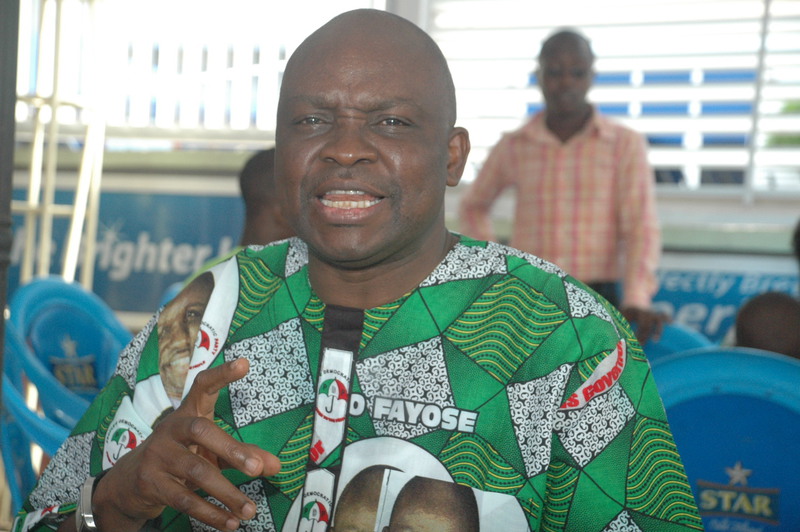 Governor Ayodele Fayose of Ekiti state has said Ahmed Makarfi won the Peoples Democratic Party leadership tussle between him and Ali Modu Sheriff due to "unwavering" support of PDP members.
Markafi and Sheriff battled for the control of the PDP from the Federal High Court to the Appeals Court and then to the Supreme court which pronounced him the authentic leader of the party.
The governor, who is also the chairman of the PDP Governorship Forum, said the Supreme Court judgment went in favour of Markafi because of the strong support base.
Fayose made the remark on Sunday through the Deputy Governor of Ekiti State, Kolapo Olusola,, during a special thanksgiving service at the Saint Paul Anglican Church, Ikole-Ekiti.
He said, "Our story in PDP Ekiti and Nigeria is not different from what happened to Daniel in the Bible. The governor believes so much in prayers.When we stand on the truth, God will be with us.
"What happened to PDP in Nigeria is that truth has prayed. God has shut the lion's mouth and prevented it from devouring us. Fayose stands by the truth always and that is why he always triumph," Fayose said.
Party leaders in the state present at the event were: Speaker of the Ekiti State House of Assembly, Kolawole Oluwawole, state chairman of the party, Gboyega Oguntuase, Chairman of Ikole-Local Government Council, Adeyanju Adeyeye, Kehinde Agboola, member of House of Representative representing Ikole Constituency, and member of Ekiti State House of Assembly representing Ikole, Titilayo Owolabi Akerele among others.