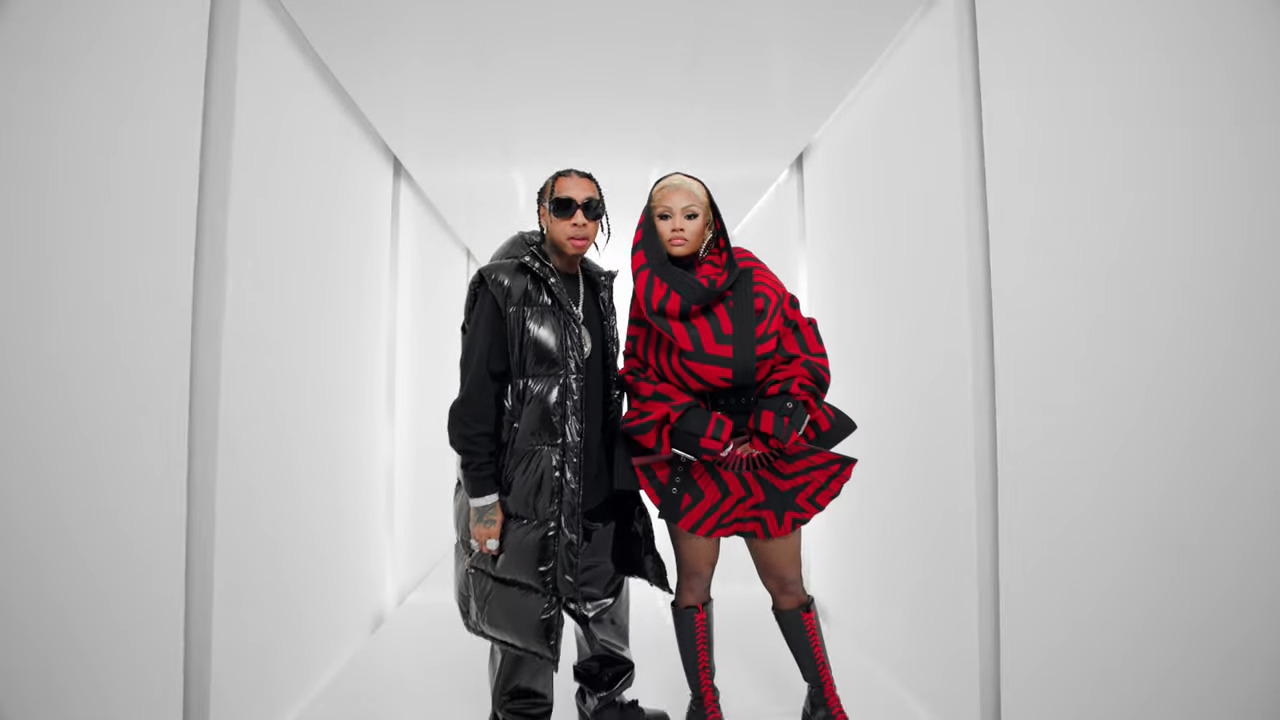 Tyga comes through with a new version of his single "Dip," which was premiered today on Nicki Minaj's 'Queen Radio' show on Beats 1.
The visual is directed by Tyga and Arrad and clearly pays homage to Michael Jackson and Janet Jackson's classic 1995 video for "Scream." In it, Tyga is rocking big jackets and trousers, while Nicki wears a mask and plays with a Tyga doll.
Tyga has been on a roll lately, and "Dip" looks likely to join the success.
Enjoy!