News
Transcorp give update on fire incident at their building in Ikoyi, Lagos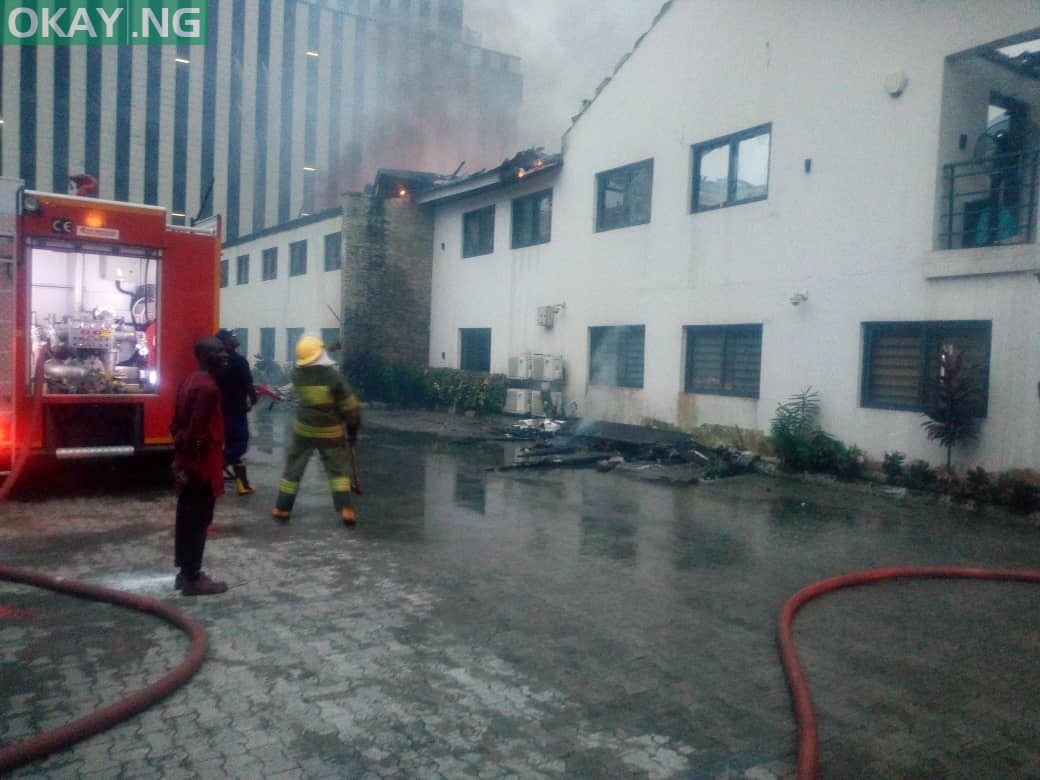 The management of Transnational Corporation Nigeria has explained how the fire incident at their building in Ikoyi occurred.
Okay.ng on Saturday, October 26, 2019, reported that fire gutted Transcorp building located close to Golden Gates in Ikoyi area of Lagos State.
The company in a statement to Okay.ng revealed that the fire didn't start from their headquarters, however, a neighboring building.
Transcorp said no vital document or life was lost during the incident.
"On Saturday 26th October 2019 there was a fire incident at the building next to our Headquarters located at 38 Glover Road, Ikoyi Lagos," the statement reads.
"We had limited damage to the adjoining parts of the building but there was no loss of vital documents. Equally, no injury was sustained by any personnel on ground.
"The Lagos State Fire Service, the UBA Fire Service, and Julius Berger worked with our team to quell the situation.
"We would like to assure our stakeholders that the fire incident has no impact on our operations.
"We thank our corporate associates for the concern and goodwill."