Opinion
TOTO YOUTH SHOULD BE READY TO REGAIN THEIR FREEDOM by Abdulazeez Ziyaulhaq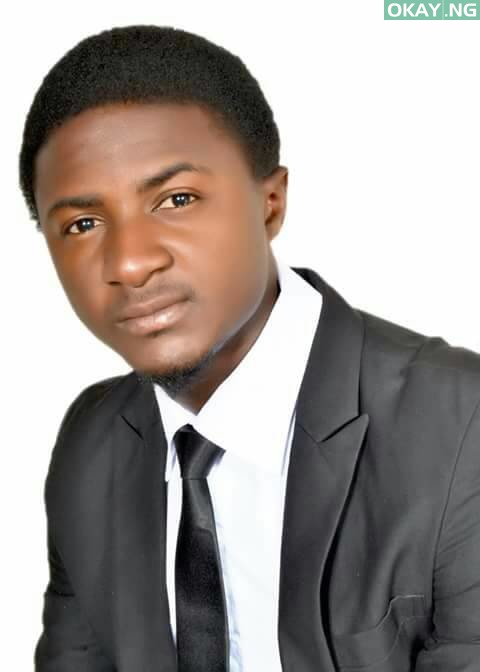 by Abdulazeez Ziyaulhaq
Good day my remarkable comrades and esteemed youth of Toto Local Government. No freedom for lazy youth and the future awaits venerated youth and It is time for us to stand and fight for what we own, it is time for us to fully participate in politics, It is time for us to develop and move our dear local government(Toto) to the next level.
We give respect to the legacy of our forefathers and elders of Toto, but it is time for us to struggle and move Toto LG to the progressive extreme of ecstasy in terms of; infrastructure, education, agriculture and economic al increament.
Let me gear forward by informing my fellow youth of Toto local government that we have been using our manpower to develop individuals instead of our local government.
We the youth of Toto are much disciplined and show respect to our elders in terms of politics as such they use that opportunity to pursue their individual agenda while forgetting the masses( electorates) to declare their triumph at polling units. They end up flaunting big cars, building mansions for themselves and their family! At this juncture, I can recall vividly in 2011 general election where CPC produced sole governor that came from Nasarawa State and Toto was the second Local Government that gave highest votes.
With these landmark achievements, what did we get in return?
My very good friend Ahmed (Man – Pol) lost his life during 2011 campaign, and former governor Tanko Almakura who then emerged victorious promised to take care of his family and thorough his tenure this promise became fictional.
I often ask this question; What role did our elders play? Did the elders of our land remind Almakura about his promise? NO! He promised to come to Toto local government and show his appreciations on the love and sacrifice of our people to his party neither. He in person during campaigns and election processes promised a lot but he failed and our elders never reminded him; throughout his tenure, there was no any tangible development that the good people of Toto can boast of.
In 2019 general elections, youth were still summoned by our dear elders because they are strong elements in political process and these youth have active role in the hearts of Toto Local Government and Nigeria at large. Their importance is well known by elders and the success of every election depends on them and the conquest of future lays on their shoulders. Always in our ears, the advice of elders is widely accepted with extreme reputation, we do answer their call to give our trust, support and mandate to Engr. A.A. Sule as they required before and during election and eventually he emerged as our beloved governor and anongst his cabinets, nominees and appointees, there is no single SSA or PA from Toto LG. Are'nt we good and credible people who are capable of holding positions?
It is time for we (youth) to come out and respect togetherness and produce strong figure that will stand for youth and good people of our dear land.
In the recent ministerial nominees, we were expecting the indigene of Toto Local Government to be nominated but abruptly our expectation appeared in Karu Local Government.
Furthermore, let me take you back to the recent SSAs nominees which no one was nominated from Toto but a nominee was confirmed from Nasarawa LG (Hon. Samuel Egya) as SSA Government House Affairs. The current SSG to Nasarawa State governor Hon. Aliyu Tijjani who is also an indigene of Nasarawa LG. What do the people of Nasarawa LG have that we the good people of Toto don't have?
It is high time for our elders to give youth chance to handle some of our affairs if not political decisions in Toto Local Government will be lost or neglected.
Our dear elders of moral standard and inspiring integrity please don't use your power or connection to cage the youth of Toto. Allow politicians, aspirants and leaders to interact with us and see whether Toto will or will not develop beyound expectations.
Prof Ango Abdullahi the former Vice Chancellor, the spokesperson of A.P.C and Hon. Lado Suleja member representing Suleja, Gurara Federal Constituency said, " The power of politics of nowadays is in the hands of youth. If really we want change in this nation, we should give chance to youth and fully participate in politics and give them political appointments because we are in the 21st century."
It is now that i realise the saying, "you will never know the value of what you have till you lose it." The history will never forget: Hon. Abubakar Kwanaki, Comr. Galadima Ibrahim Sofio, Comr. Mansur Bebeto, Comr. Abdulazeez Babalauya and so on who were/are ready to uplift Toto Local Government with their prowess and resources but were denied chances.
I will like to use this medium to call on the following personalities: *Barr. Magagi Labaran* (The Matawallen Toto). The youth advocate, The man that always stands for youth, the man that always interacts with youth to know their problems and sorts ways out.
*Alh Yahaya Osada*. The man that gives without looking back, The man that gives without waiting for you to say thank you.
*Alh Salihu White House*. The man that uses his wealth to develop others.
*Alh Musa Mohammed Maikaya*, The young Governatorial aspirant, The voice of the masses, to please call on the attention of our elders and give room to youth and fully engage in politics and also participate in political activities of Toto Local Government and appereciate changes in few years. Thanks!!!
Yours in Struggle:
Abdulazeez Ziyaulhaq
(First-Class)
*Vice Chairman 1*
*National Youth council of Nigeria Toto Branch.Nasarawa Coodinator*
*Northern Youth Restoration Movement (NYRM).*
*Former Faculty of Education President. A.B.U Zaria*