On this episode of The Voice Nigeria:
Deborah Akintimehin validates Waje's belief on why talent is important.
Roselyn Asuquo is saved by the bell and.
Nicole Osarumwense's incredible performance converts Naeto C from Coach to fan.
Here's a recap on The Voice Nigeria Season 4, Episode 5 – Blind Auditions.
"Music expresses that which cannot be said and on which it is impossible to be silent".

Victor Hugo
The quote by prominent French writer, best encapsulates the inspiring story of Season 4 contestant, Folasade Akintimehin. Folasade's music backstory tells an impressive tale on the power of music beyond the melodies. It exemplifies its usefulness as a communication tool, in a personal tale of triumph.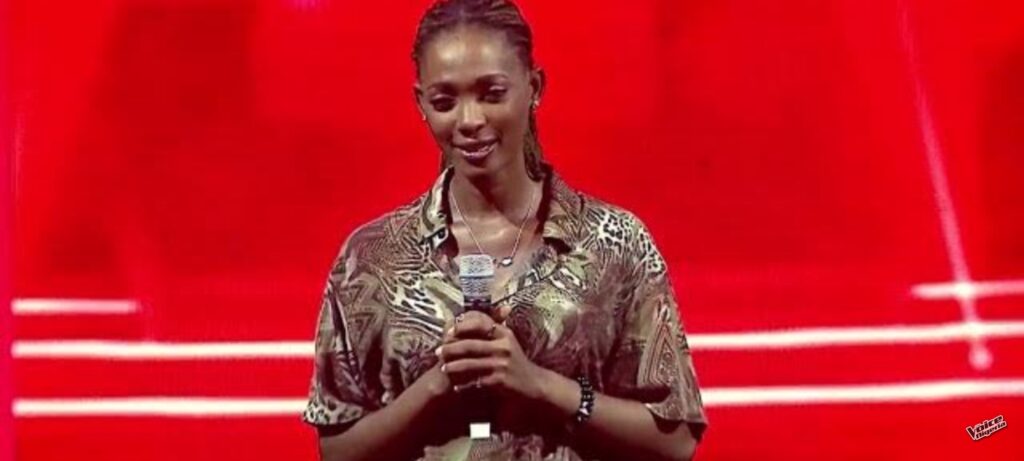 Performing "Made A Way" by Travis Greene, Sade's intentional singing and emotive tone yielded an impressive 4-chair turn – in an inspiring moment for all. Coach Waje who had only sweet and inspiring words for the singer, expressed her passionate belief about how, Folasade validates why talent is important.
The Voice Nigeria: Victory, Versatility and Fortune
In another performance, Gabriel Chidi an entrepreneur from Edo state, was rewarded for his versatility while performing the song, "Price tag". Gabriel's bold decision to infuse Nigerian pidgin lyrics into the song, happened to be just what Coaches Naeto C and Waje were looking for. According to Coach Naeto C, Gabriel's informed appetite for versatility, proves that he is "Able to Give People A Show". In turn, Gabriel took a witty approach to selecting Naeto C as his coach when he borrowed the famous lines from the singer's song into his decision-making:
Levels don change now, so 10/10."

Gabriel Chidi, references signature lyrics from "Ten over Ten"
For Coach Praiz, Tolani Zubair's vocal dexterity and decision to sing "Pillow Talk" got his attention. And in a fortuitous last-minute turn, Roselyn Asuquo was saved by the bell whilst belting her final note to the lyrics of "Unbreak My Heart".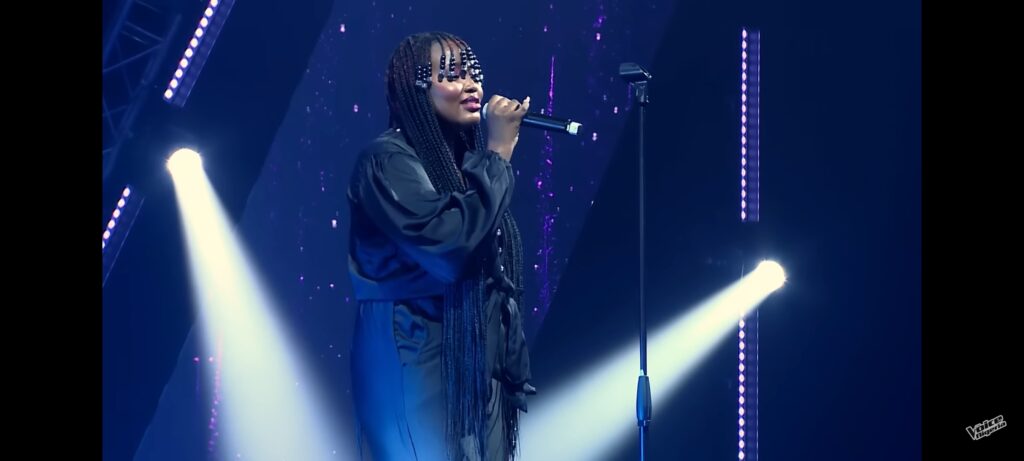 In the final minutes of the episode, Nicole Osarumwense, an exceptional talent, closed the show. Nicole's voice held all coaches spell bound and yet succeeded to get them animated, in a way that was pleasing to watch. For a noticeable first this Season, Coach Naeto C who is known for his calm demeanor, was in no way calm when he told the truth about being a super fan of the singer. Coaches Waje and Niyola also spoke on Nicole's exceptional talent – as being super amazing. Coach Praiz however won the "talent lottery" in the pulsating but ultimate selection by Nicole to be coached by the singer.
Catch other noteworthy performances of the night from contestants – Christian Ade, Esther Ubammadu and Oghenefejiro Mawoe here.
About The Voice Nigeria
The Voice is a Reality TV Show designed to discover and promote talented singers to actualize their dreams of becoming international stars. This aligns with Firstbank's commitment to providing a platform for nurturing and showcasing talents and driving cohesion.
The Voice Nigeria Season 4 is brought to you by First Bank, Connected by Airtel, Refreshed by Coca-Cola and Insured by Leadway Assurance. In association with JAC motors and Zaron Cosmetics.