Tekashi 69 Hospitalised After Being Robbed, Kidnapped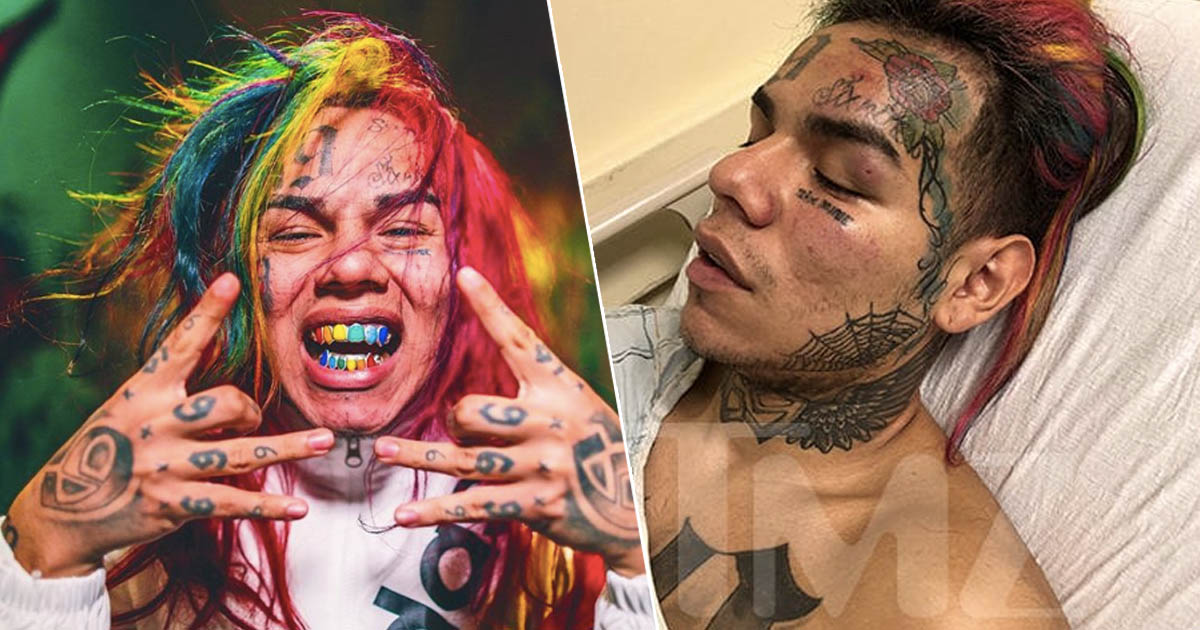 Controversial American artiste, Tekashi 69 is currently recuperating in a hospital after enduring violent attack at the hands of unknown persons who reportedly kidnapped and robbed him last night.
According to TMZ, the rapper was working on a music video in Brooklyn on Sunday morning and at around 4AM, he wrapped for the night and drove home, but was pulled up on by another car.
Witnesses said three hooded gunmen got out of the other car, grabbed Tekashi and pistol whipped him, knocking him unconscious. Next, they tossed the singer in the back seat of the car and drove off.
"We're told the next thing Tekashi knew, he was in the back seat of the car as the gunmen were driving around, telling him if they didn't get what they wanted from him — jewelry and money — they would kill him," TMZ reports, adding, "Our sources say a short time later, the gunmen pulled up to Tekashi's home and 2 of them made their way inside as the third guarded 69 inside the vehicle."
The report continues, "We're told the gunmen took around $750k in jewelry and between $15k and $20k in cash. While all this was happening, Tekashi's baby mama and daughter were inside the house but not hurt."
The men took the rapper with them, but as they drove off, he pulled open the door and jumped out. They stopped the car and one man gave him a chase but stopped because he could be identified.
"Our sources say Tekashi jumped in the passenger seat of a stranger's vehicle and pleaded for help. The stranger called 911 and then asked 69 to get out of the car at an intersection," TMZ continues. "An ambulance came and Tekashi was taken to a hospital, where he remains. Doctors are performing various tests, including a CT scan."
The police had yet to react to this as at press time.