The highly anticipated 2023 Nigerian Oil and Gas Energy Week Golf Tournament, sponsored by the Nigerian Content Development and Monitoring Board (NCDMB), was held on Sunday at the prestigious IBB Golf Course.
The tournament not only showcased the remarkable skills of the participants but also provided an opportunity for stakeholders in the energy and related sectors to engage in friendly competition.
With an impressive turnout of approximately 90 elite golfers, the event proved to be a thrilling spectacle. The stakes were high, as players vied for the star prize—a brand-new 2022 GS3 SUV car, generously sponsored by GAC Motor, a Nigerian automobile manufacturer.
The winner of this coveted prize was Mr. Uyi Osemewegie, who emerged as the overall best player in the tournament. Osemewegie showcased his exceptional abilities, scoring an impressive H/C 24, with a Gross of 90 and Nett of 66.
The golf tournament serves as a prelude to the annual Nigerian Oil and Gas Energy Week Conference/Exhibition organized by DMG Nigeria Events.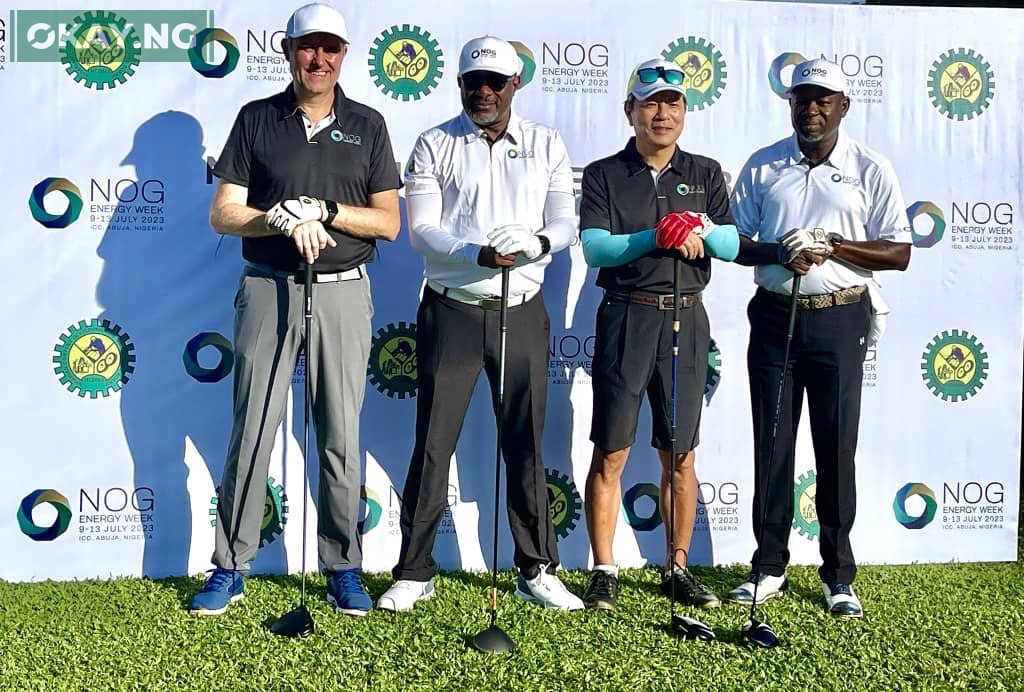 According to Engr. Simbi Kesiye Wabote, the Executive Secretary of NCDMB, the tournament plays a crucial role in keeping key participants fit and energized before they delve into the main events of the NOG Week.
"We want people to exercise, we want people to keep fit, and hence we sponsor this event to generate excitement before the main NOG," Wabote stated.
Speaking about the importance of golf, Wabote emphasized its role in promoting a healthy lifestyle. He remarked, "This is because you work almost 8 kilometers in a round of golf, and we know what walking brings to the system."
He expressed optimism that the golf tournament, which has been organized for the third consecutive year, will continue to be a cherished tradition during the NOG conference, owing to the excitement it brings to golfers and participants alike.
Regarding the upcoming main NOG conference, set to commence with the Nigerian Content Seminar on Monday, Wabote elucidated its purpose. "The main idea behind the conference is to listen to policy makers and provide an opportunity for networking," he explained.
He further emphasized that the oil and gas industry holds the key to revitalizing the Nigerian economy and stressed the need for Nigerian businesses to actively participate in the sector.
The tournament also witnessed the recognition of outstanding performances in various categories. The winners were as follows:
Ladies:
Longest Drive: F. Wada
Nearest the Pin: F. Wada
Men:
Longest Drive: Adokiye Ikpoki
Nearest the Pin: Joe Poroma
Ladies:
2nd Place Nett: H. Kim
Best Nett: D. Mamza
Veterans:
3rd Place Nett: H. Abbo
2nd Place Nett: D. Parradang
Best Nett: Y. M. Sanusi
Men:
3rd Place Nett: J. Obue
2nd Place Nett: A. Amate
Best Nett: B. Obaleye
Gross:
Lowest Gross: Mohammed Sulaiman