News
Strike: FG, JOHESU Negotiations Process Collapses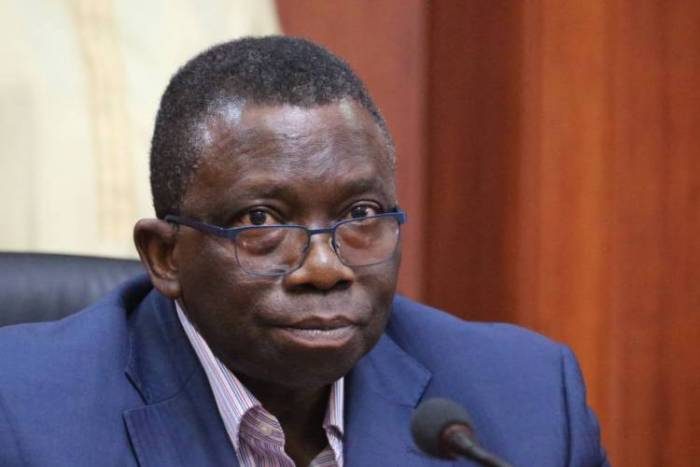 The Joint Health Sector Unions (JOHESU) had boycotted a meeting with the Federal Government (FG), five days ago, over the ongoing strike action by its members.
In the five weeks the industrial action has lasted, the JOHESU and the Federal Ministry of Health have met six times but failed to reach a peaceful resolution on the trade disputes.
According to Vanguard, the Minister of Health, Prof. Isaac Adewole, accused the JOHESU of turning down the Ministry's overtures for peaceful settlement, while the health workers claimed the Minister is posing as a barrier to the resolution of the disputes.
JOHESU President, Biobelemoye Josiah, while accusing Adewole of sabotaging the negotiation process, said, "the Federal Ministry of Health as presently led by Prof. Isaac Adewole has constituted itself as a major hindrance to fruitful deliberation as he has never disguised his intention to symbolise the propaganda machine of the NMA through his posturing at all our meetings, which necessitated JOHESU to take a position that the negotiations were structured to fail ab-initio.
"His (Adewole's) continued stay in office remains a major barrier to the resolution of the ongoing strike by health workers. This is a major threat to Public Health especially at a time that the dreaded Ebola disease is rampaging in some African countries."
On his part, Adewole dismissed the allegations as baseless, saying government has not reneged on its commitment to promote peace and industrial harmony in the health sector.
He maintained that the Ministry of Health under his watch will continue to engage in continuous dialogue on how to improve the health sector.
Adewole, however, blamed JOHESU for the collapse of the negotiation process, saying "We waited for six hours for JOHESU's representatives so that we continue with negotiations but they boycotted without prior notice.
"Shortly after the adjournment of the boycotted meeting, an official communication titled: collapse of negotiation between the federal government and joint health sector unions was issued by JOHESU, informing that negotiation with us has broken down.
"But, we have put in place a reconciliatory process towards amicable settlement of the trade dispute."