Stop Endangering Fellow Youth, Surrender And Negotiate – Northern Youth Group Chairman Tells Nnamdi Kanu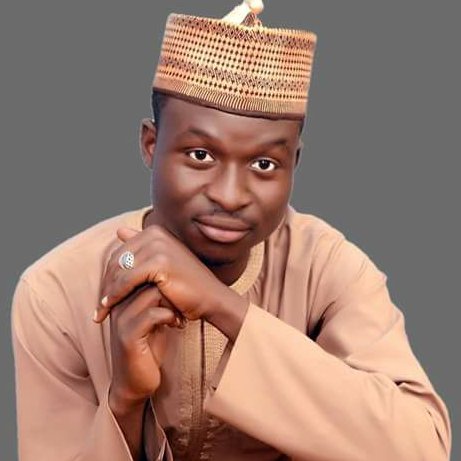 Chairman Northern Youth Restoration Movement (NYRM), Mal. Yusuf Saddam Saleh, has called on the leader of Indigenous People of Biafra, IPOB, Nnamdi Kanu to stop endangering the life of Nigerian youths and surrender to negotiate with the Federal Government.
In a statment made available to Okay.NG, which he called on the leader who is agitating for Biafra to stop causing clashes between Nigerian Youths.
it is quite obvious to know the inception and cause of many clashes, conflicts and wars but difficult to predict the consequences and who to be at the receiving end.
Many a times war erupts from exchange of words; ranging from hate speeches, ill description and demonstration with the objective of achieving a specific aim but failingly through a wrong channel and methodology.
Going directly to the target goal of the call, I boldly wrong Nnamdi Kanu for following wrong channel and methodology and consequently endangering the lives of many Nigerians especially the youth who are the backbone of the nation and leaders of tomorrow.
But it is not too late to regret, realize and distinguish the wrong act from the right act.
I know a responsible man would ask this question "if it is not too late then what should he do (Nnamdi Kanu )?" the solution is to surrender and seek for negotiation to save the youth and the entire to live as one entity.
Mazi! It is not too late.. Do not consider who were yesterday and what you would be if you gain victory, do not look at the respect and support you have been receiving from different categories of people.
Consider the casualties, the number of those killed and been killed (those that would become orphans, widows and those that would loose their brothers and sisters).
Remember, a hero is not he who gains victory but he who takes full responsibility to the end, if you are a hero and indeed fighting for your people truly, then look at the consequences by considering the outcome of wars in countries like Somalia, Libya, Syria, South Sudan and Sudan, Iraq and Palestine.
What is happening over there? Peace is nowhere to be found, dead body here and there, youth or nation with no future, family bond has broken down and finally they understand no language other than war.
If you want to be remembered in history as a true patriot then save millions of lives from falling and loosing a true nation. A fertile nation that is geographically endowed and sound, a nation that's full of friends and family.
We, the northern youth won't fold our arms and be watching our fellow brothers and sisters that were together with us yesterday in a classes, offices or in a gathering robbing minds in one activity or the other be ruined. These youth may probably be the elements in providing lasting solutions to the problems and challenges of our dear nation.
We therefore urge you to surrender and save them. You promised them a land full of peace, justice, joy and harmony but what is the security to all these when you are classified as a terrorist.
Peace is only attained when there are collective intellectual minds of understanding.
If you are a true Igbo, then you should listen to a true hero, a real general who fought for you wholeheartedly from inception, the general said and I quote "Yes, I led the first one proudly, but it is not necessary to lead the second one, we should have learnt from the first one"
To the Government, we have acknowledged your efforts in tackling issues of insurgency, your welcome job is a landmark indeed.
We are begging you to consider and accept them if they repent, surrender and seek for a way out.
You are not only our leaders but parent to every patriotic citizen, when we go wrong and acknowledge that we are wrong then you guide and show us the way.
God bless our dear country Nigeria.
God bless our founding fathers.
Yours Sen. Mal. Yusuf Saddam Saleh
Chairman Northern Youth Restoration Movement (NYRM)