Southeast Youths to Shut Down Region Over Military Confrontation with IPOB Members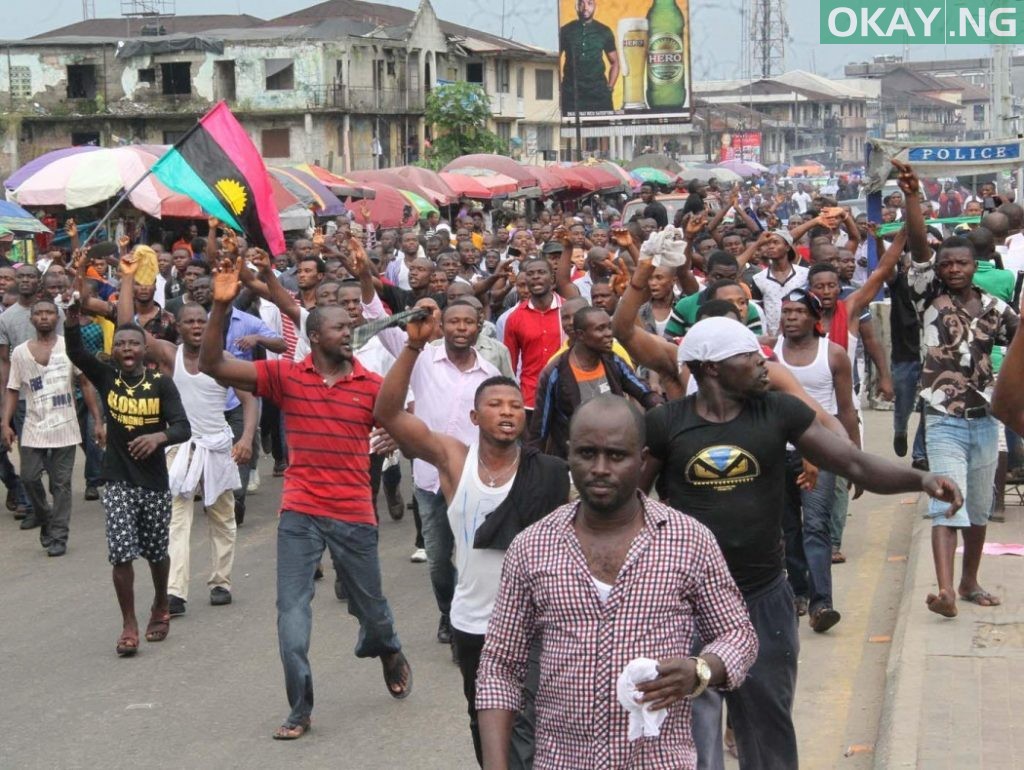 Anambra Youth Movement (AYM) says it will partner youths from other Southeast states to shut down the region over military confrontation with members of the Indigenous People of Biafra (IPOB).
The coordinator of the group, Christian Nwakaeze, made this known in a statement.
He also asked the government to release all detained members of IPOB, and dialogue with the group to ensure lasting peace in the country.
Nwakaeze said: "It is unfortunate that those in power, who are shouting one Nigeria everyday are even the people who are causing the division through their unpopular decisions.
"We understand that the unlawful declaration of IPOB as a terrorist group was done deliberately to satisfy the wish of the Arewa youths who threatened Nnamdi Kanu.
"It is on record that Shetima, leader of the Arewa youths, said with the support of his people, he would make sure that Kanu would be rearrested and that he would ensure that Kanu and members of his group were declared a terrorist group.
"Surprisingly, within two days of the threat, the Federal Government sought Kanu's arrest and we all thought it was a hoax until the invasion of his house and erroneous declaration of IPOB as a terrorist group by the Nigerian Army who are yet to arrest a single Fulani militia."