SDP suspends Donald Duke, expels Jerry Gana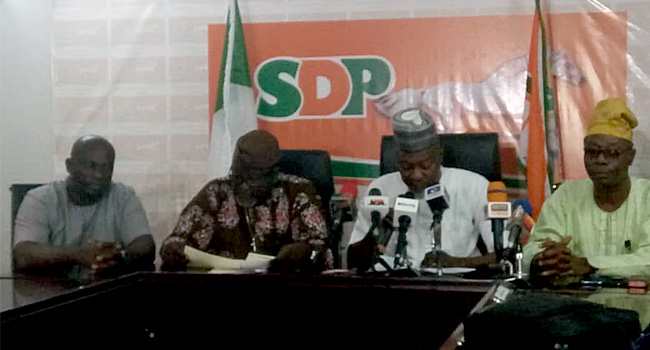 SDP has suspended Donald Duke, and expelled Jerry Gana from the party.
The National Working Committee (NWC) of the party announced this move in a statement by Yemi Akinbode, SDP's Director of Media and Publicity after a news conference on Tuesday.
Okay Nigeria reported that SDP has adopted President Muhammadu Buhari as its presidential candidate after pulling out of the race.
However, Donald Duke said he is still the presidential candidate of the party despite the decision made by the SDP.
Now, the party has suspended its Presidential candidate Donald Duke, accusing him of being critical of the party and disrespecting it.
Also, Acting National Chairman Supo Shonibare of the party was expelled.
Akinbode said Gana and Shonibare were expelled for engaging in anti-party activities. While Shonibare was accused of being the arrowhead of a splinter group, Gana was accused of setting up a parallel National Executive Committee in the party.