News
Saudi authorities releases names of 23 Nigerians awaiting death execution for drug trafficking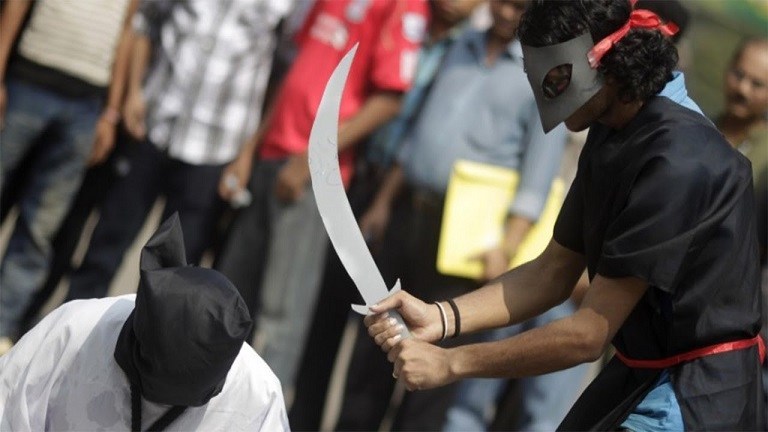 The Saudi authorities have released names of 23 Nigerians awaiting execution for drug trafficking.
Okay Nigeria recalls that there was a wild outrage of criticism following the execution of Kudirat Adeshola Afolabi, a Nigerian woman, after being found guilty for trafficking drugs to Saudi Arabia.
However, the Royal Embassy of Saudi Arabia in Nigeria responded to wild criticism of Afolabi's execution insisting that all legal and judicial procedures were observed.
The response reads, "It is well-known for all those interested in travelling to the Kingdom of Saudi Arabia that the penalty for drug trafficking is the death sentence and the said sentence is applied on all persons convicted without any exceptions, as long as the evidence is established against them, and this is conveyed to every person prior to his trip to the Kingdom of Saudi Arabia."
Meanwhile, The Nation reports that they are still 23 Nigerians awaiting execution following being convicted from drug trafficking.
The list of names 23 Nigerians awaiting execution released by the Saudi government below.
Adeniyi Adebayo Zikri
Tunde Ibrahim
Jimoh Idhola Lawal
Lolo Babatunde
Sulaiman Tunde
Idris Adewuumi Adepoju
Abdul Raimi Awela Ajibola
Yusuf Makeen Ajiboye
Adam Idris Abubakar
Saka Zakaria
Biola Lawal
Isa Abubakar Adam
Ibrahim Chiroma
Hafis Amosu
Aliu Muhammad
Funmilayo Omoyemi Bishi
Mistura Yekini
Amina Ajoke Alobi
Kuburat Ibrahim
Alaja Olufunke Alalaoe Abdulqadir
Fawsat Balagun Alabi
Aisha Muhammad Amira
Adebayo Zakariya