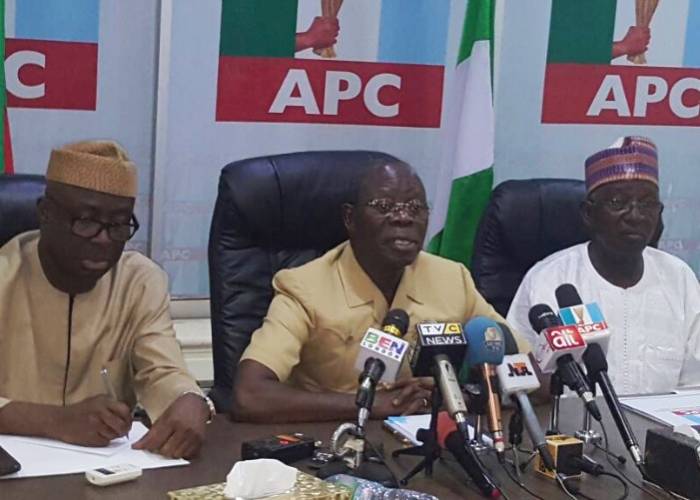 National Chairman of the ruling APC, Adams Oshiomhole, says his claim that Senate President Bukola Saraki wanted to "destroy" the APC before leaving has now been vindicated.
Oshiomhole also vowed to reclaim Kwara state from the grip of Saraki and end his dominance of the political structure of the north-central state.
He stated this through a statement by his Chief Press Secretary, Simon Ebegbulem, shortly after a meeting of leaders of the party in Kwara state led by the Minister of Information and Culture, Lai Mohammed on Friday.
Addressing the Kwara delegation, Oshiomhole said, "When I was saying that all these defections are not about APC but the personal ambitions of these people, they took hired writers to say I was being too hard. But Saraki's declaration has vindicated me. Thank God he has moved on because his inordinate ambition was almost destroying our party but he has failed. These are not principled politicians but bread and butter politicians who can go extra miles to pursue their selfish ambitions and never think about the well-being of Nigerians.
"As things stand today, APC remains the darling of the Nigeria people. Because PDP was the vomit of yesterday, our people will not chew it back today, not under three and half years. People have not forgotten and people will never forget. In fact, what a senior palace chief in Nigeria said, he said this generation of Nigerians will not forgive the PDP in a hurry. Even to say you want to forgive you must do reparation."