News
Saraki pleads with Qatar to lift Visa ban on Nigerians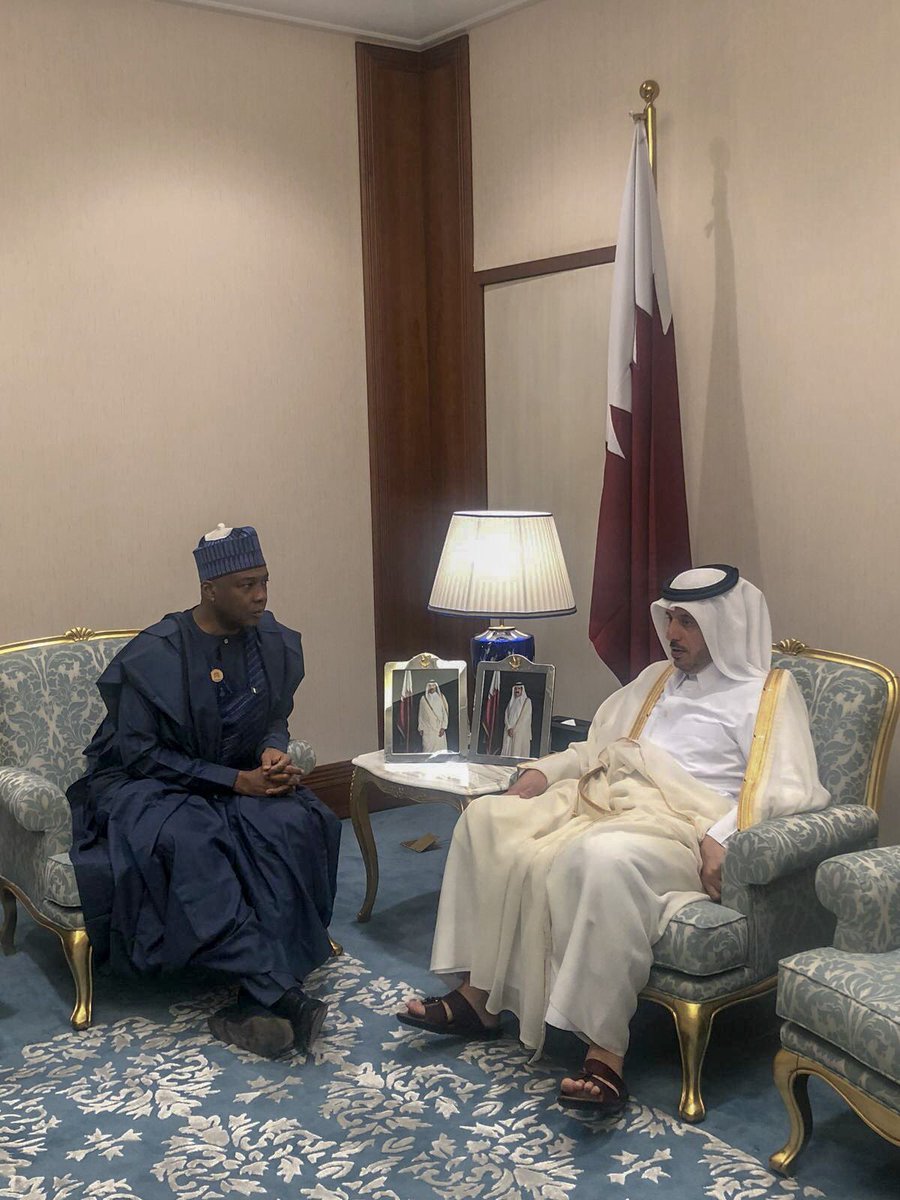 Bukola Saraki, the senate president of Nigeria, has pleaded with Qatar to lift visa ban placed on Nigerians.
Saraki made this plea when he met with the Prime Minister of Qatar, Sheikh Abdullah Al-Thani, in Doha.
Speaking during the meeting, Saraki, lamented that the visa ban was affecting Nigerians negatively because it had prevented them from visiting the Middle East nation.
He then urged the Qatar authorities to lift the ban which would help both countries showcase its vast investment opportunities, technological advancement and other achievements to the rest of the world.
In his words, "I want to commend your fighting spirit in standing up for your rights. You have demonstrated that you mean well for your people and what you have done is worth emulating.
"Both countries (Nigeria and Qatar) need to strengthen their ties, especially their parliaments. We need to collaborate to achieve many things together. The collaboration will be good for the two countries and for our people.
"I want to make an appeal that the visa restrictions placed on Nigerians be lifted. Nigerians are good people and we travel a lot.
"This restriction is not good for both countries and I urge you to reconsider your position on that. The world needs to see the good things you are doing here and lifting your visa ban on Nigerians will encourage more people to come here and enjoy your beautiful country.
"In the area of sports, we need to do more together. Nigeria is a sport-loving country. We have talented people in various parts of the world, including Qatar, doing great things in sports. If we collaborate, we will be able to develop that sector too."