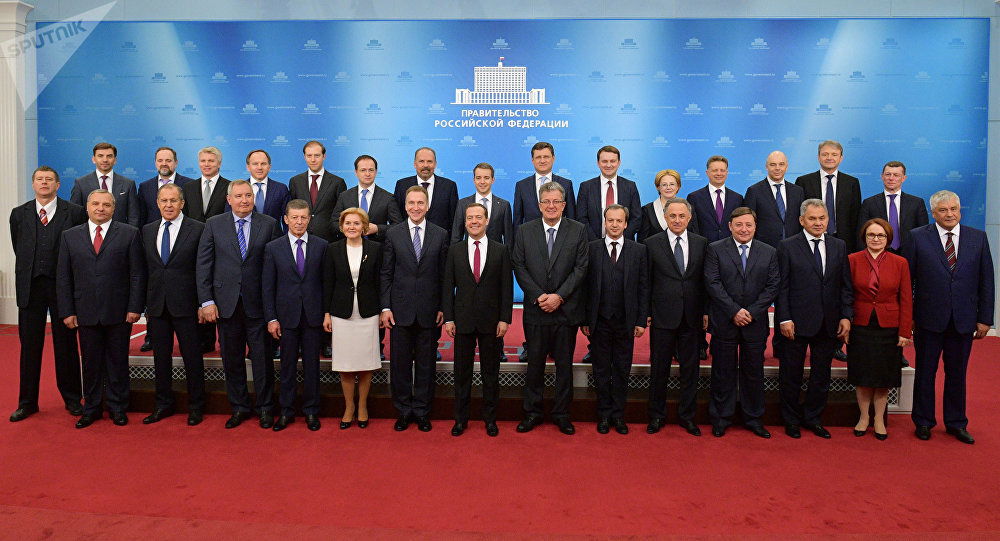 Russia's cabinet resigned after President Vladimir Putin's inauguration for a new presidential term, the government press service said in a statement on Monday.
"Prime Minister Dmitry Medvedev signed an order on the Russian government's resignation," the government said.
Presidential elections were held in Russia on March 18. Voter turnout was 67.54 percent.
Putin won the elections gaining 76.69 percent of the vote, with over 56.4 million voters casting their ballots for him, according to Central Election Commission data.
Meanwhile, Putin has proposed that the State Duma, the lower house of Russia's parliament, consider the candidacy of Medvedev.
Medvedev was the head of government during Putin's previous presidential term from May 8, 2012.