Sport
Ronald Koeman Blames Olivier Giroud For Everton Sacking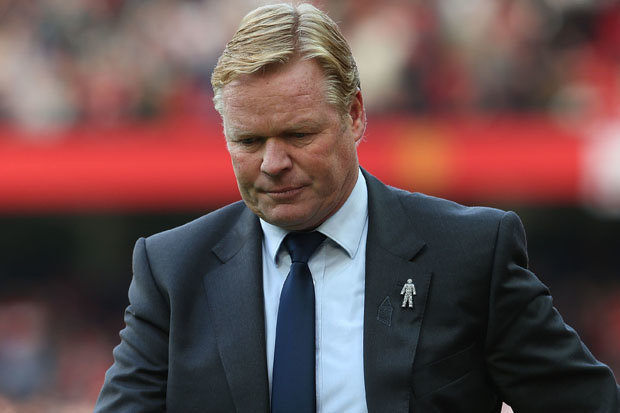 Everton manager Ronald Koeman has blamed his failure to sign Olivier Giroud from Arsenal as a major contributor to his dismissal.
Everton parted ways with Koeman on Monday after a poor start to the season with a 5-2 pummelling in the hands of the Gunners on Sunday.
The defeat further compounded their woes, leaving them third from the foot of the league table.
And Koeman said the situation would have been different had the club signed the 31-year-old Frenchman.
"I had Olivier Giroud in the building," Koeman told Dutch football magazine, Voetbal International.
"That was hard to swallow. That would have been perfect but he decided he'd rather live in London. You tell me where you can get a better striker."
Everton sold Romelu Lukaku, their top scorer for four seasons, to Manchester United during the summer transfer.
According to Koeman, "Lukaku was important to us, not only because of his goals, but because of his way of playing – strong, quick, direct.
"There was always the option of the long ball to him. Now we missed such a player, we had Nicola Vlasic and Wayne Rooney, players who want the ball in to feet."
The Dutchman added, "We sold Lukaku for £90m. Our most expensive purchase, the Icelander Gylfi Sigurdsson, cost half.
"It's a lot of money, but in England you work in a world of different numbers. Players here all cost a lot more than they are actually worth. That's how the market works."
The Merseyside outfit spent £150m on players during the summer.
They signed midfielder, Gylfi Sigurdsson for £45m; goalkeeper, Jordan Pickford for £30m; defender, Michael Keane for £30m and midfielder, Davy Klaassen for £24m.