News
Reported Cases of Ebola Rises to 42 In Congo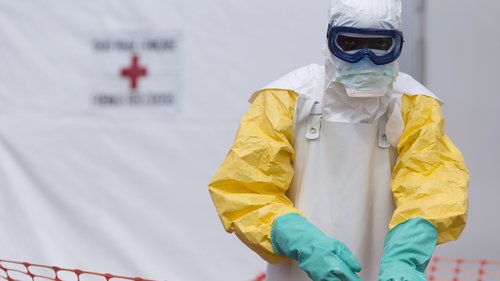 Forty-two cases of the Ebola virus has been reported in the Democratic Republic of Congo in the present outbreak, according to the country's Ministry of Public Health.
The Ministry's spokesperson Jessica Ilunga said this on Tuesday.
"The latest numbers until May 13, 2018 are: 42 cases, including two confirmed; 21 probable and 19 suspected," Ilunga said.
"Majority of the cases are in the health zone of Bikoro; others are reported in the health zones of Iboko and Wangata."
The Ebola-hit Bikoro, Iboko, and Wangata health zones in the Equateur province.
According to her, "In order to prevent the spread of the virus to the neighbouring urban centres, the ministry has set up surveillance checks at all entry points of the city of Mbandaka.
"Now our health agents monitor the temperature of all people travelling to and from Mbandaka by air, sea and land.
"Furthermore, the ministry is working with health authorities in other urban centres near Mbandaka, including Kinshasa and Kisangani, to prepare contingency plans in these cities as well."
The DRC ministry of health publicly declared the beginning of the EVD epidemic on May 8.
According to the World Health Organisation April 4 through May 13, has witnessed 39 Ebola virus disease cases in DRC, including 19 deaths.