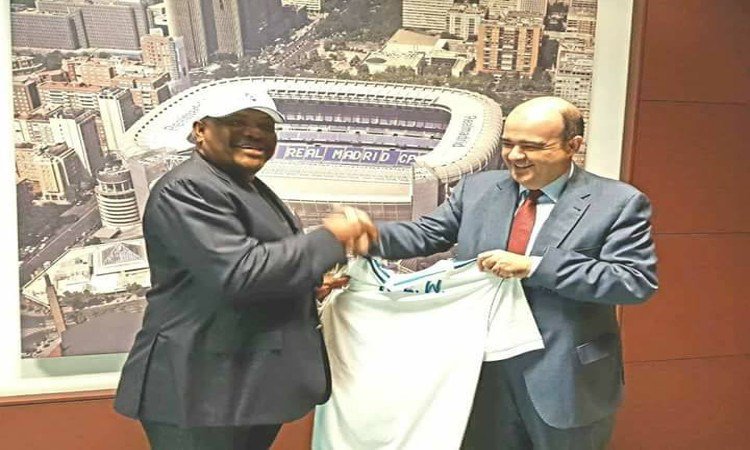 The Rivers state government on Tuesday announced that the plan to partner with Spanish club Real Madrid to establish a football academy in the state is almost finalised.
The state governor, Nyesom Ezenwo Wike, with the Commissioner of Sports, Boma Iyaye, on Tuesday, met with the leadership of the Real Madrid Foundation as part of the requirements to establish a Real Madrid Affiliated Football Academy in the state.
The meeting held behind closed doors at the Real Madrid Foundation Office at the Santiago Bernabéu with the Foundation Managing Director, Julio Gonzalez and International Area Manager, Rosa Roncal Gimenez there present.
Governor Wike, in an interview after the meeting, said the meeting ended satisfactorily.
The governor said the Academy will help the state harness the opportunities inherent in football as it will empower the upcoming generation.
He said: "This is the concluding part of the process of establishing a Real Madrid Academy in Rivers State. It is our dream to empower our youths through football.
"Today, you know that football is big business and one of the ways to improve the economy.
"This meeting is the height of our deliberation to get the Academy Started. We are happy that this has gone on satisfactorily. Rivers youths will reap the benefits of the Academy ".
The highpoint of the meeting was the presentation of a Special Real Madrid jersey to Wike by Gonzalez.