Sport
Rafael Nadal Defeats Novak Djokovic to Reach Rome Masters Final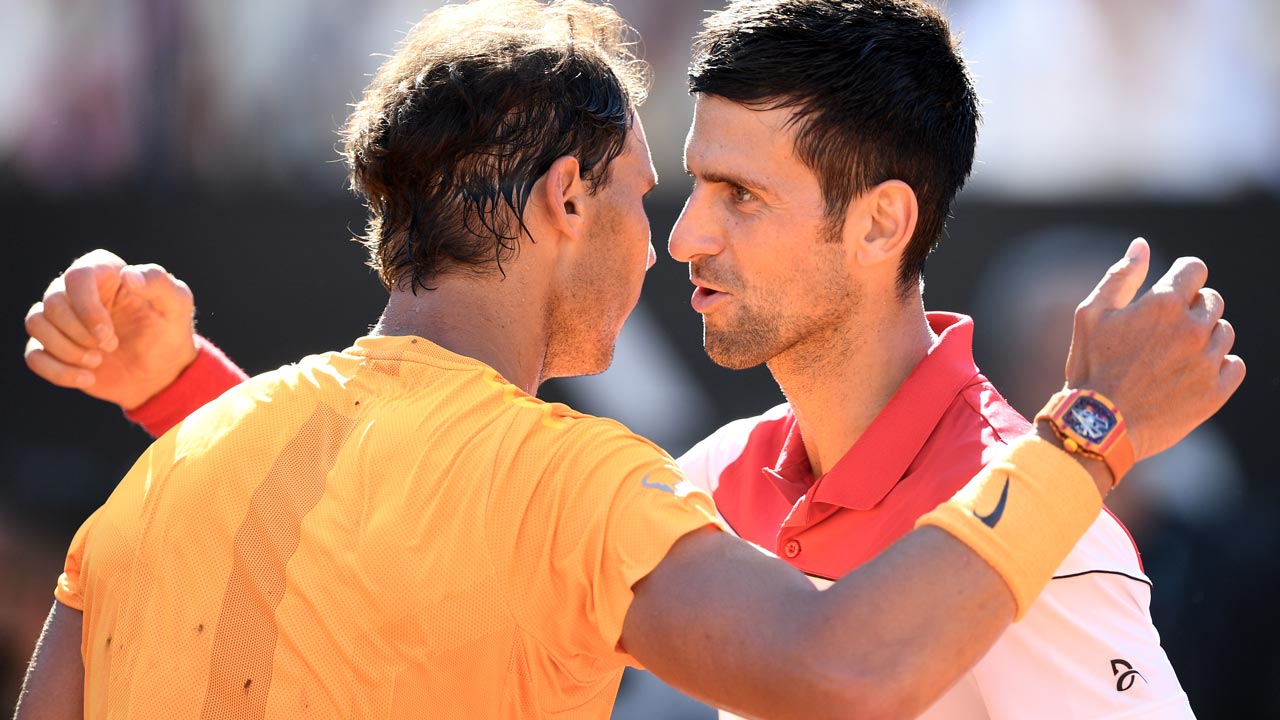 Rafael Nadal won a royal battle after defeating Novak Djokovic to reach his 10th Rome Masters final and stay on course to reclaim the world No 1 spot.
Nadal, who is now 10-0 in semi-finals at the Foro Italico, earned a hard-fought 7-6 (7-4) 6-3 win as he continued his bid to lift an eighth career title at the Foro Italico.
Second-ranked Nadal must win the final on Sunday to return to the top of the rankings after losing that position to Roger Federer last week.
"To play against Novak is always a challenge and I hit a couple of bad shots when serving for the set, but he played a good game. It's always the same against him, when your level goes down he's always there and you're in big trouble," he told Sky Sports.
"To play against him, you always have to play at the limit of your game with high intensity. That was the tactic we wanted to play.
"I needed to play aggressive with my forehand and when I didn't I saw that I suffered more. But when I played aggressive, I changed direction and changed the rhythm of the point with high balls and then low balls, combined with going for shots down the line. That's the moment I felt a little bit more in control."
Nadal beat Djokovic in their last meeting in May in 2017 in a Madrid semi-final and the Serb was out for revenge after winning seven in a row prior to that.
Djokovic, seeded 11th after his elbow injury problems, put everything into a titanic opening set lasting 71 minutes, but it was the Spaniard who broke loose to edge out Djokovic in their 51st career meeting in a rivalry stretching back to 2006.