Featured
PROFILE: Prof. Muhammed Tawfiq Ladan, new NIALS DG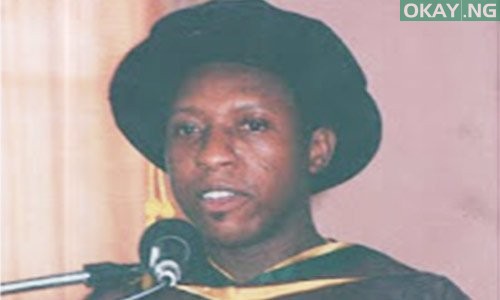 PROF. MUHAMMED TAWFIQ LADAN LL.B (1986), LL.M (1990) and Ph.D (1997)) is a Professor of Law with specialization in comparative jurisprudence, humanitarian, human rights, energy, environmental, security, gender and development laws at the Department of Public Law of the Faculty of Law, Ahmadu Bello University, Zaria, Kaduna State, Nigeria.
Professor Muhammed Tawfiq Ladan obtained his LLB, LLM and PhD degrees in Law in 1986, 1990 and 1996 respectively. He obtained also two post-doctoral certificates in ADR, 1996 and Leadership and Professional Development, 2000 as a Hubert Humphrey Fellow/visiting scholar to the University of Minnesota, California State University and Harvard Law School, USA.
Professor Ladan's areas of specialization and special interest include public international law relating to human rights, gender, humanitarian, environment, energy, natural resources and security laws in Africa.
Prof. Ladan's teaching, research and postgraduate supervision career started 26 years ago at the Ahmadu Bello University, Zaria, Faculty of Law (1987 to date).
Prof. Ladan's contribution to the development of Nigerian and international laws is clearly manifested in his over 16 authored books; over 80 journal articles and over 100 national and international conference/seminar papers written and presented in Nigeria, USA, UK, Denmark, France, Canada, Ghana, South Africa, Dubai, Tunisia, Ethiopia, Brazil, Cameroon, Kenya, Indonesia, Uganda etc.
Ladan was the former Deputy Dean of Law/Head of Department of Public Law, ABU-Zaria (2001-5); former Director of Research and Planning of the National Human Rights Commission, Abuja (1997-99); former Presidential Commissioner to President Obasanjo's Reform of the Justice Sector in Nigeria (2006-7).
Currently, Prof. Ladan is a Member of the Senate of ABU-Zaria (2001 to date); Member, UN Experts Working Group on Environment (2007 to date); Member, ECOWAS Experts Working Group on Harmonization of Business Laws in West Africa (2005 to date); Member, World Jurist Association, Washington DC, USA (1999 to date).
Member, appointed by the Chief Justice of Nigeria, sub-committee of the Legal Practitioners Privileges Committee for the Review of Publications etc of the 2010-2013 academic applicants for the Rank of Senior Advocate of Nigeria (SAN) (2010-2013).
Member, Legal Education, Human Rights and Environment Committees of Nigerian Bar Association, National Body 2010-2012. Member, Editorial Board, Nigerian Bar Association Law Journal (2009 to date).
Prof. Ladan is a Resource Person for the National Institute for Legislative Studies, National Assembly Abuja, for the training and capacity building of Federal and State Legislators and State Commissioners for Justice on Constitutional Law and Reform and Human Rights Protection in Nigeria, 2012 to date.
Prof. Ladan is a Resource Person to the National Judicial Institute, Abuja for the Annual Training Workshop series for the Federal and State High Court/Customary Court of Appeal/Sharia Court of Appeal Judges on Environmental Law and the Jurisprudence of Equality Rights Programme (2005 to date).
Prof. Ladan serves as a Resource Person for the NIALS, Lagos, Annual Training Workshop/Policy Dialogue Series on ADR, International Criminal Law, Human Rights and Administration of Justice for Lawyers, Judges, DPPs, Legal Advisers, academicians (1997 to date).
Prof. Ladan serves as the Chairman of the National Implementation Committee of International Humanitarian Law in Nigeria (2010 to date). Inaugurated by the President Goodluck Jonathan's Administration/Attorney General of the Federation and Minister of Justice at the Federal Ministry of Justice, Abuja, on Friday, July 23, 2010.
Ladan is also the Lead National Consultant in the drafting and defence of Nigeria's Country Periodic human rights Reports to the UN CEDAW, UPR and CRC Committees in New York and Geneva and to the African Commission on Human Rights in Banjul, the Gambia (2003 to date).
Ladan chairs the National Board of Trustees of Zero Corruption Coalition Group (2008 to date) and on the board of several other Civil Society Organisations.